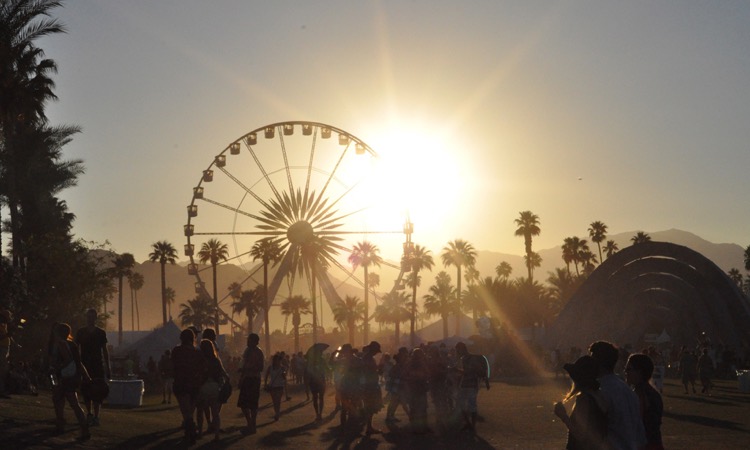 Fans who purchased passes to the recently canceled Coachella and/or Stagecoach music festivals will have the opportunity to receive refunds.
AEG-owned Goldenvoice outlined its refund plans for Coachella and Stagecoach earlier today in an email to Digital Music News. Passholders for both festivals will receive an email with refund-request instructions by the end of the day on Monday, June 15th.
According to Goldenvoice's website, would-be attendees will be eligible to get their money back for 30 days following this email's delivery; those who don't move to secure a refund within this window will simply have their passes transferred to 2021's event.
Additionally, Goldenvoice and AEG Presents have finalized Coachella and Stagecoach 2021's dates. Though rumors circulated that Coachella would occur during autumn of next year, it has been tentatively booked for the weekends of April 9th through the 11th and April 16th through the 18th.
Stagecoach, for its part, will span the weekend of April 23rd and 25th, 2021.
On social media, it appears that a large portion of passholders will opt for the refund option.
"I would want my refund. Thanks!" wrote one individual.
"I'll use my refund from Coachella for my Hawaii trip lol," tweeted another fan.
"That refund from Coachella doesn't sound too bad tbh," posted a different Twitter user yet.
Notably, Goldenvoice's email suggested that the festivals' lineups have been shaken up as a result of the delay: "We look forward to sharing our new lineups and more information."
Previously, DMN reported that AEG Presents was approaching its Coachella 2020 headliners – Rage Against the Machine, Travis Scott, and Frank Ocean – and asking them to push their spots back to the 2021 edition.
It's unclear at this time whether they have agreed to do so, or whether other previously booked acts, including Lizzo and Lana Del Rey, will perform at Coachella 2021.