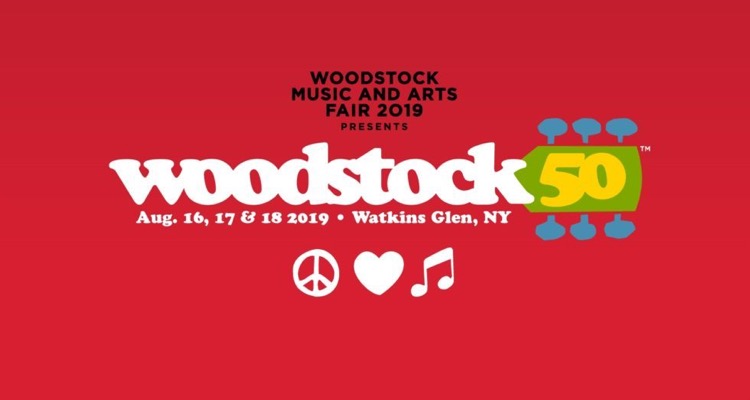 Woodstock 50 is suing its former partner, Japanese advert agency and PR firm Dentsu Group, for allegedly sabotaging its failed 2019 event.
Woodstock 50 recently submitted the complaint to a New York federal court, and DMN secured an exclusive copy of the filing.
The firmly worded legal document promptly takes aim at Dentsu, one of the world's largest advertising companies, stating that the brand and its affiliates "are directly responsible for the destruction" of the 50th anniversary festival.
For background, Dentsu originally backed Woodstock 50 with an approximately $18 million investment. But the Tokyo-based company subsequently rescinded its funding – and allegedly contacted performers to encourage them not to play the anniversary festival – in response to considerable permitting and organizational obstacles.
In this newest filing, Woodstock 50's organizers and legal team double down on their previously aired grievances, alleging that Dentsu and its affiliates violated the terms of the existing agreement by taking back the aforementioned funds and "attacking Woodstock 50 and the Festival in the press."
Additionally, the complaint alleges that Dentsu's actions made it impossible for Woodstock 50 to occur, even with fiscal and operational support from an entirely different company or companies (besides Dentsu and its affiliates, the UK's Dentsu Aegis Network and New York's MKTG).
Consequently, Woodstock 50 is owed "tens of millions of dollars" in damages, according to the text.
The lawsuit also explores the nature of Woodstock 50's cancellation, arguing that the festival was contractually required to take place despite disagreements between the organizers.
Moreover, the plaintiffs claim that their diligent work in preparing the much-anticipated event was offset by Dentsu: "Dentsu took months to consider deal terms for nearly all of the key Festival contracts, delayed necessary approvals, and unreasonably withheld payments."
Lastly, the lawsuit details the impact of Bonnaroo co-producer Superfly's downgrading the estimated carrying capacity of Woodstock 50, as well as Dentsu's alleged responses to the updated figure.
At the time of this writing, neither Dentsu nor its affiliates had publicly addressed Woodstock 50's complaint.