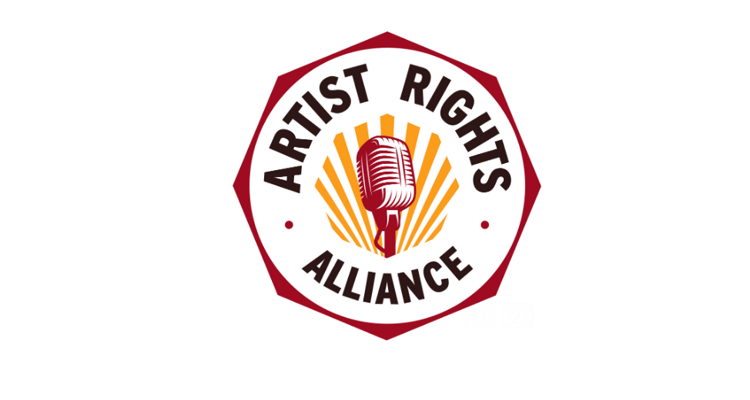 The Artist Rights Alliance (ARA) has introduced an "Artists' Bill of Rights" outlining its stance on several important music-industry topics, in addition to forming a 93-artist Music Council to offer insight and policy recommendations moving forward.
Artist Rights Alliance officials recently announced their non-profit organization's Bill of Rights and Music Council via a press release, and the message was shared with Digital Music News.
The ARA's Bill of Rights lays out and briefly describes seven points of interest for member artists, ranging from "the right to control our work" to "the right to political participation." The former encompasses the ability to determine "on what terms our creative works are performed, reproduced, or distributed," as well as the opportunity "to assign these rights to partners of our choosing."
Though the document doesn't identify any companies by name, more than one of its described rights – "to economic and artistic freedom" and "to competitive platforms" in particular– appear to build upon the ARA's previously voiced opposition regarding some of today's foremost music industry companies, and possibly leading music streaming services.
It's also worth mentioning that the ARA has taken aim at Live Nation's newly announced 2021 artist compensation changes, calling them – and specifically that which requires performers to pay twice their agreed upon fee in the event that they cancel – "obscene."
Jason Isbell, Elvis Costello, Brandi Carlile, and Sheryl Crow are among the high-profile artists who have joined the ARA's aforementioned Music Council. The full list of Music Council members is available on the ARA's redesigned website.
Addressing the formation of the Music Council in a statement, Grammy winner and ARA board member Rosanne Cash said: "We are so grateful to our Music Council volunteers who will join with us to advocate for our peers in building a more compassionate and enduring music economy. It has never been easy for independent musicians to earn a living, and it's indescribably harder today in the current global crisis. We must work together to defend today's hardworking musicians, and to protect the next generation of artists."
Read the full text of the ARA's Bill of Rights here:
The Right to Control Our Work – the ability to decide when and on what terms our creative works are performed, reproduced, or distributed, and the ability to assign these rights to partners of our choosing.
The Right to Economic and Artistic Freedom – including the right to fair market value compensation for creative work on all platforms at all times and a music ecosystem that incentivizes creativity, breadth and variety, diversity among creators and styles, and that nurtures and supports the next generation of artists.
The Right to Attribution and Acknowledgment – including ready access for all audiences on all platforms to credit information and liner note materials.
The Right to a Music Community – including fully funded public arts education and support for non-commercial performances and works so that creative opportunities, expression, and connection are open to all and society is broadly enriched by as many forms of art and as much artistic participation as possible.
The Right to Competitive Platforms – including channels of distribution, communication, and social media that are competitive, transparent, accurate, secure, open to all on non-discriminatory terms, protective of user privacy, and free of industrial scale piracy and any other commercialized theft of our work.
The Right to Information and Platform Transparency – including effective audit and transparency rights with respect to all platforms, services, and companies that use, distribute, or monetize our work.
The Right to Political Participation – including the ability to advocate for the recognition and protection of all these rights without retribution, blacklisting, or retaliation from distribution channels, platforms, or partners; and the elimination of restrictions on organizing and collective action in support of such advocacy.