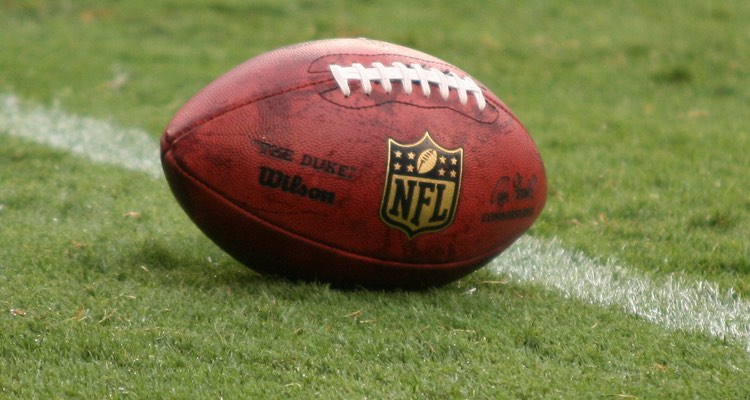 The NFL is reportedly preparing to play "Lift Every Voice and Sing," referred to as the black national anthem by the NAACP, prior to "The Star-Spangled Banner" during all week-one games.
Multiple unidentified sources with knowledge of the matter have indicated that the NFL will play the black national anthem – written as a poem by civil rights activist James Weldon Johnson in 1900 and set to music by his brother in 1905 – though at the time of this writing, the league hadn't publicly commented on the rumor.
Additionally, reports are surfacing that the NFL will also imprint players' helmets and/or jerseys with the names of unarmed African Americans who have perished as a result of violence in recent years. Once again, however, the National Football League hasn't confirmed or denied the possibility.
The move to play "Lift Every Voice and Sing" prior to week-one NFL games comes after some have called for the replacement of America's national anthem, "The Star-Spangled Banner," owing to the history of its writer, Francis Scott Key.
As with the push to supplant "The Star-Spangled Banner," the NFL's potentially playing "Lift Every Voice and Sing" before games appears to be proving divisive on social media.
"It's a sad [thing] that people are just now learning about the black national anthem," tweeted one individual.
"These people are ignorant! The Black national anthem came about during a time in which America very much did not accept black people. It was a sense of hope for the future and what was to come. Sorry your whitewashed history is just letting you find out about this now," vented another person.
On the other side of the issue, a different Twitter user asked: "For the NFL to even think playing the Black National Anthem was a good idea to begin with.  AND FOR A WEEK??  What does that do for us???"
New York Jets and Oakland Raiders veteran Burgess Owens – who, it bears mentioning, is running for office in Utah – also weighed in on the topic: "There is no 'black national anthem'. Why does it feel like the country is trying to segregate again sometimes?"
"WHAT?! This is really getting on my nerves! Black people aren't asking for the Black national anthem to be played before games. We are asking for Police Brutality to END! JUSTICE & Equity. The ability for NFL players to protest without being blackballed," stated a fifth Twitter user.
Given the scope of the response to "Lift Every Voice and Sing" and the NFL's ongoing involvement with social justice issues, one would anticipate that higher-ups will release a formal announcement – or at least a statement – imminently. The upcoming season is slated to begin on September 10th.
More as this develops.