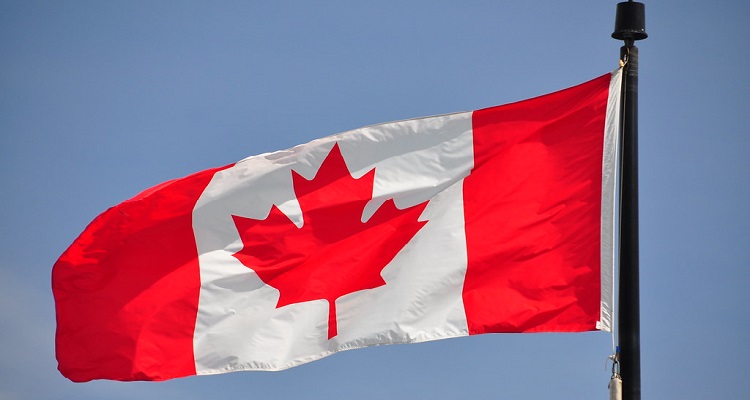 Five days back, we highlighted Nielsen/MRC Data's half-year U.S. music industry report, which emphasized the impact of the COVID-19 pandemic and shed light upon several noteworthy trends. Now, a similarly telling analysis has described the Canadian music industry's commercial performance through this year's first six months.
Prior to the North American onset of the coronavirus crisis, the Canadian music industry experienced year-over-year audio activity growth of 10.8 percent, 3.8 percent less than the United States' audio activity growth during the same period. However, Canada's on-demand audio streaming increases slightly outpaced those of the U.S. before the pandemic (by .9 percent) and the year's first half (by .4 percent). And as part of this audio streaming boost, Canada's song streaming growth (16.7 percent) was a half percent greater than that of America's, through July 2nd, 2020.
Likely due to their apparent pivot towards on-demand streaming, Canadian music fans are also opting out of digital-music purchases at a faster rate than stateside fans. Digital album sales fell 21.4 percent in Canada and 14.3 percent in America during this year's initial six months (a difference of 7.1 percent), while digital track sales decreased by 26.6 percent in Canada and 23.3 percent in the U.S.
Perhaps the most telling differences between the Canadian music industry and the U.S. music industry concern physical album sales and, specifically, vinyl records. The continually growing stateside interest in vinyl elevated sales 11.2 percent, compared to 2019's first half, and contributed to a pre-coronavirus physical album sales jump of 4.6 percent.
Even before the COVID-19 pandemic – through March 12th – Canada's physical album sales were down 26.2 percent year over year. Between March 13th and July 2nd, this figure hiked to a whopping 64.7 percent falloff; in America, physical album sales dropped 35.4 percent during the same period. Vinyl sales fell exactly 26 percent in Canada, comparing 2019 and 2020's opening halves; America and Canada shared the same album – Billie Eilish's When We All Fall Asleep, Where Do We Go? – atop their vinyl sales charts, but the record moved 85,000 units in the U.S. and just 3,000 units in Canada.
In terms of artist-by-artist total music consumption, Michiganite Eminem scored the number-one spot on Canada's list, while Toronto native Drake topped the U.S. list. The Weeknd (who was also born in Toronto) finished second on both Canada and America's lists. Lastly, the Weeknd's After Hours nabbed the uppermost slot on Canada's "Top 10 Albums" list (accounting for total sales), but finished second (behind BTS's Map of the Soul: 7) in the States.