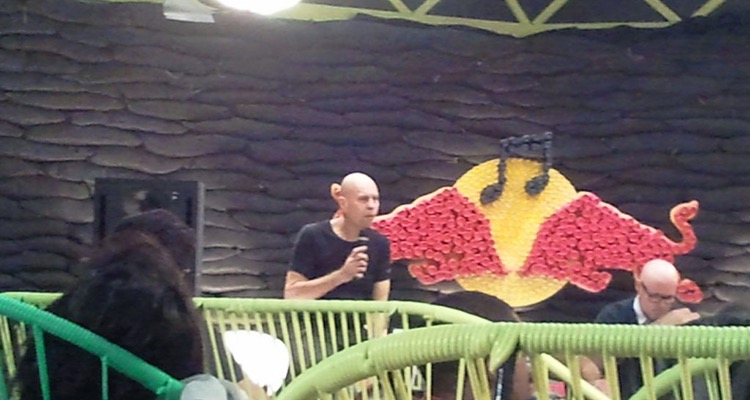 Red Bull is cutting back on its once-considerable involvement in the music community amid the COVID-19 pandemic. The cutbacks are also happening alongside reports of internal disputes stemming from racial matters.
The Fuschl, Austria-based energy-drink company recently revealed that it will roll back its live-event marketing initiatives, including music-related functions, but hasn't yet specified the affected programs. However, reports are surfacing that these cuts will specifically impact the Red Bull Music Festival and the brand's concert series, as well as team members in Europe and Canada. And needless to say, ongoing large-gathering bans and COVID-19 health concerns lend credibility to the idea that the company is looking to save cash in its live music division.
Additionally, reports of internal friction concerning race-related subjects are circulating presently. About 300 Red Bull employees signed off on a letter expressing concern with the company's lack of response to Black Lives Matter. The underlying riff appears to have derived – at least in part – from a slide used in a February sales presentation. One or more meeting attendees photographed and leaked this slide, which features a world map comprised of facetiously labeled countries. For instance, the map describes Canada as "uninhabited" and indicates of China: "they make our stuff."
Some employees were offended by the slide's contents, and their qualms and criticisms have become amplified since George Floyd's tragic passing. Red Bull's head of global culture marketing, Florian Klaass – the individual who reportedly led the team that presented the slide – has left the company. Also, Red Bull's North America CEO, Stefan Kozak, and North America president and lead marketing officer, Amy Taylor, have too exited their roles. Red Bull hasn't publicly disclosed a reason for the departures, and at the time of this writing, the involved individuals hadn't addressed the matter in the media.
That said, company officials have responded to reports of racism in their organization with a statement: "We reject racism in every form, we always have, and we always will. Red Bull has always put people and their dreams and accomplishments at its core and values the contribution of each and every person—no matter who they are. We want everyone who feels this way to be welcome in Red Bull."
It bears mentioning that a brand spokesperson has indicated that the West Hollywood, California-headquartered Red Bull Records will continue operating despite these cutbacks and executive shakeups. Founded in 2007, the label maintains offices in London and New York, besides its headquarters.
Red Bull's music cost-saving measures began long before the COVID-19 pandemic; we reported last year that both the Red Bull Music Academy and Red Bull Radio were shutting down.