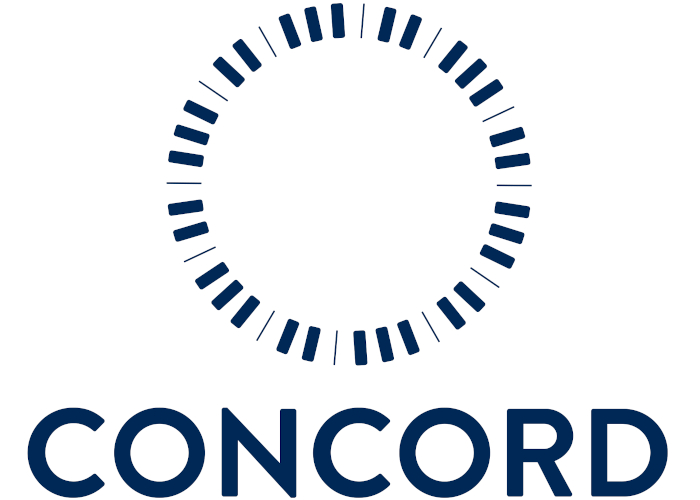 Nashville-based indie music company Concord has raised $600 million in a new round of funding.
Concord announced its substantial credit tranche – as well as "first-time corporate credit ratings" from Moody's (B1) and Standard and Poor's (B+) – in a general release this morning. The $600 million worth of debt comes in addition to an existing $450 million credit facility, and Concord will use the latest funds to "partially" pay off a portion of this $450 million obligation.
Company officials indicated in the funding announcement message that they hiked the debt offering from $400 million to $600 million as a result of ample investor interest – and specifically, a "more than 6x oversubscription after a two-week marketing process." Ultimately, 90 investment firms contributed to the term loan B (TLB), which J.P. Morgan placed.
Concord's recorded music division presently consists of five active labels, and its publishing wing encompasses roughly 400,000 works (including the just-unveiled addition of Imagine Dragons' catalog). The entity – a subsidiary of investment firm Barings, which manages approximately $338 billion in assets and is owned by MassMutual – has also branched out into theater. Among other popular musicals, Concord Theatricals licenses Lin-Manuel Miranda's In the Heights, which premiered in 2005.
Addressing the successful fundraising effort in a statement, Concord CEO Scott Pascucci said: "We couldn't be happier with the results that the J.P. Morgan team achieved for us in this transaction. Their execution was flawless, and it is very satisfying to see Concord's hard work and strategic growth of the past few years be so well-received by such a large group of sophisticated financial institutions."
Back in January, Concord acquired an interest in Pulse Music Group, following an expansive 2019 landgrab that included an estimated $30 million buyout of Chicago-headquartered indie label Victory Records, as well as the purchase of Sikorski Music Publishing Group.
Earlier this month, Digital Music News was first to report that Warner Music Group (WMG) had issued $550 million in senior secured notes. The sizable offering succeeded a previous, $535 million senior note collection in June – meaning that the Big Three record label has generated over $1 billion via loans since returning to the stock market.
Other prominent music industry companies have also completed high-profile bond offerings in recent months. Leading concert promoter Live Nation issued $1.2 billion worth of secured notes in May, ahead of an anticipated early 2021 return of crowd-based concerts and music festivals. And in June, SiriusXM rolled out $1.5 billion in senior notes on the heels of a COVID-19-fueled advertising-revenue dip.