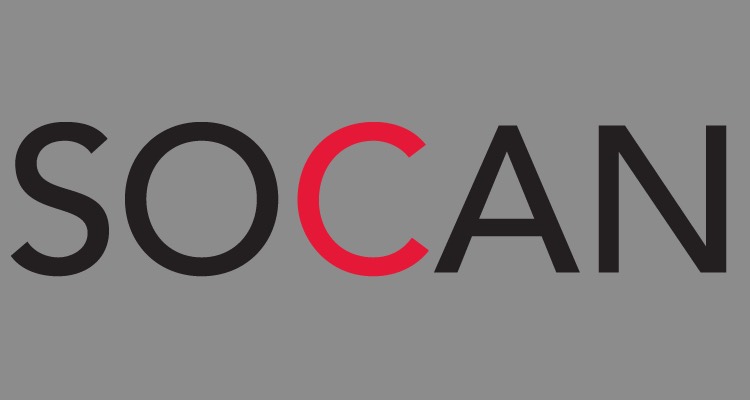 SOCAN has secured a $1.5 million payment from the Canadian Broadcasting Corporation (CBC) on behalf of its SODRAC subsidiary, in addition to obtaining the right to collect royalties from incidental music usages in future television broadcasts.
SOCAN officials reached out to Digital Music News with word of the substantial payment – which specifically cover the CBC's 2008 to 2012 reproduction licenses – this morning. The Copyright Board of Canada previously ruled that the approximately 160,000-member performance rights organization (PRO)'s wholly owned SODRAC subsidiary – a reproduction rights collective that SOCAN acquired in 2018 – was in fact owed royalties for "broadcast incidental copies" of music.
The mentioned government entity determined that existing broadcast licenses didn't cover copies of tracks used throughout the visual media production process.
Until now, however, the precise cost of these royalties was unclear. Moreover, the Copyright Board has yet to specify how much the CBC – which is chiefly funded by the Canadian government – will have to pay for "broadcast incidental copies" from between 2012 and 2018. A timetable hasn't been established for the announcement of these royalties, though SOCAN indicated that it will begin negotiating with other Canadian broadcasters now that the Copyright Board has attached a "definitive value" to the licenses.
Additionally, SOCAN has already closed reproduction agreements "with Quebec-based broadcasters," as well as "several" stations owned by Toronto-based conglomerate Corus Entertainment and some English-language channels under Montreal-headquartered Bell Canada's banner. SOCAN hasn't disclosed these deals' nuances or shed light upon its ongoing talks with various broadcasters.
Last month, we reported that TuneCore founder Jeff Price had stepped down from his role as CEO of SOCAN subsidiary Audiam, which he started. Shortly thereafter, Price tweeted: "I approached SOCAN about 3 weeks ago asking to work together for my transition out — this is the way they decided to proceed. I remain committed to the mission Audiam was founded to pursue. Unfortunate that ultimately the interests of SOCAN were allowed to dominate that mission."
The tweet appears to suggest that behind-the-scenes friction predated Price's delivering a remote seminar on the ins-and-outs of Eminem publisher Eight Mile Style's unpaid-royalties lawsuit against Spotify. Price has noted in more recent posts that he is preparing to roll out a new business (details of which are presumably forthcoming). SOCAN, for its part, has refrained from publicly explaining the underlying factors that resulted in the immediate dismissal.
Speaking of the shakeup, SOCAN's interim CEO, Jennifer Brown, previously said that "it would be unfair to go into detail."