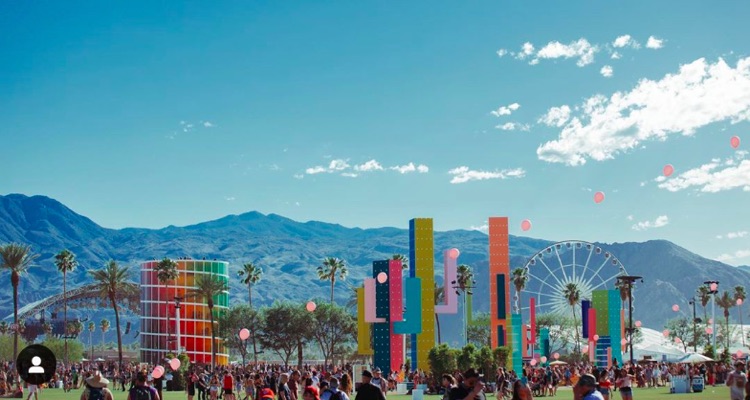 Last March, a federal judge ruled that Coachella's controversial 'radius clause' – a relatively stringent collection of requirements that artists must abide by to play the renowned festival – was entirely legal. An appeals court overturned the ruling in May of this year, and now, the high-profile lawsuit is moving forward.
Digital Music News obtained exclusive copies of two new filings, both of which indicate that the Coachella "radius clause" dispute is in full swing. For background, Soul'd Out Productions, a Portland-based music festival promoter, levied an amended version of the firmly worded complaint against Coachella, Goldenvoice, AEG Presents, and their owner, Anschutz Entertainment Group (AEG), in 2018.
To summarize – and we've covered the radius clause in greater detail – this particular element of performers' Coachella contracts prevents them from playing other North American music festivals, hard-ticket concerts in Southern California, and more between December 15th and May 1st. The plaintiffs allege that Coachella organizers aim to "monopolize the market for popular music" with the clause, which they claim makes it dramatically more difficult for them and additional competing festivals to score well-known performers. AEG lawyers, for their part, defended the clause by stating that it serves to "protect AEG from competitors unfairly free-riding on its creative choices in selecting its artist lineup."
Earlier this week, the defendants filed a notice of supplemental authority to support their dismissal request. AEG's legal team cited a recent California Supreme Court decision concerning Section 16,600 of the state's business and professions code (BPC), which noted that a non-compete statute does in fact apply to contracts between companies, as well as workers and their former employers. However, business-to-business contracts are subject to a "reasonableness standard" under 16,600, per the ruling. And based upon this decision, AEG relayed that "tort claims predicated on Section 16600 now should be dismissed with prejudice for the same reasons as their [Soul'd Out Productions'] previously-dismissed antitrust claims."
The very next day, Soul'd Out submitted a formal response, arguing that the aforementioned California Supreme Court ruling "is not dispositive of any of these claims, and does not warrant dismissal for several reasons."
First, the plaintiffs reiterated that their radius clause complaints center on both California and Oregon law (Soul'd Out is based out of Portland, once again). In turn, Soul'd Out said that the court should still hear the case regardless of whether the California Supreme Court decision means that the radius clause is technically allowed in "The Golden State."
Soul'd Out also pushed back against the idea that Coachella-artist contracts are made exclusively "between entities as opposed to individuals"; employer-worker professional relationships are still subject to Section 16,600 as expressly written. The plaintiffs' lawyers then detailed their qualms with the dismissal attempt in terms of radius clause contracts' timing, the distinction between illegality and wrongfulness, and more.