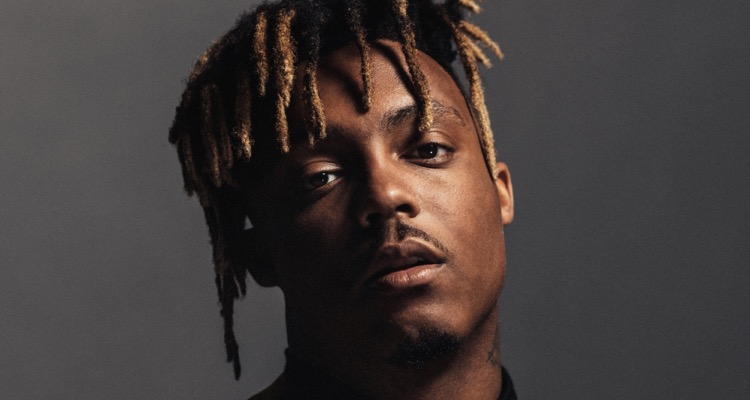 Carmella Wallace, mother and representative of the late rapper Juice WRLD, has officially been served court paperwork in the ongoing "Lean wit Me" copyright infringement lawsuit.
Digital Music News was first to cover the complaint, in which an unidentified minor alleges (through a guardian) that Juice WRLD, whose full name is Jarad Anthony Higgins, and writer/producer Nick Mira borrowed from his "Ice" track when they created "Lean wit Me." The latter song dropped in May 2018, and the "Ice" creator registered his work with the Copyright Office in January 2019.
The circumstances concerning a possible professional relationship between the plaintiff and Higgins – including whether they worked together – are unclear, especially because the minor's identity is sealed, once again. However, lawyers for Juice's estate have taken issue with the time frame of the "Ice" copyrights (the plaintiff also registered "an alternative version" in February 2019) and even claimed that the "purported copyright was procured by fraud upon the Copyright Office."
Nevertheless, the case is evidently moving forward. Now, exclusive legal documents procured by DMN reveal that Carmella Wallace was served court paperwork today (Friday, August 21st).
Wallace has yet to comment publicly on the case, and 19-year-old Nick Mira (who wrote and produced an abundance of tracks on the rapper's three studio albums) hasn't publicly addressed the matter.
The high-profile infringement suit against Juice WRLD follows a $15 million complaint from emo-punk band Yellowcard. We covered the courtroom confrontation – which centered on the alleged infringement of Yellowcard's "Holly Wood Died" in Juice's "Lucid Dreams" – between its October 2019 filing and its abrupt dismissal late last month.
Explaining the voluntary dismissal (which means that the case can be reignited down the line), Yellowcard attorney Richard Busch told Digital Music News: "My clients really were uncomfortable about pursuing this action against Juice WRLD's grieving mother as the representative of his Estate. … As a result of all that has happened, they simply need additional time to decide what they want to do."
Since Juice WRLD's December 2019 passing, a number of artists have celebrated his life by crafting large, detailed murals in his native Chicago. Images and footage captured by fans reveal that the most well-known of these murals – a massive painting that debuted on West Hubbard Street about one month back – has become something of a memorial for the artist, complete with candles, flowers, and gifts from supporters.
And aside from these tributes in Chicago, other murals have appeared in Boston, Oklahoma City, and additional U.S. cities.
More as this develops.