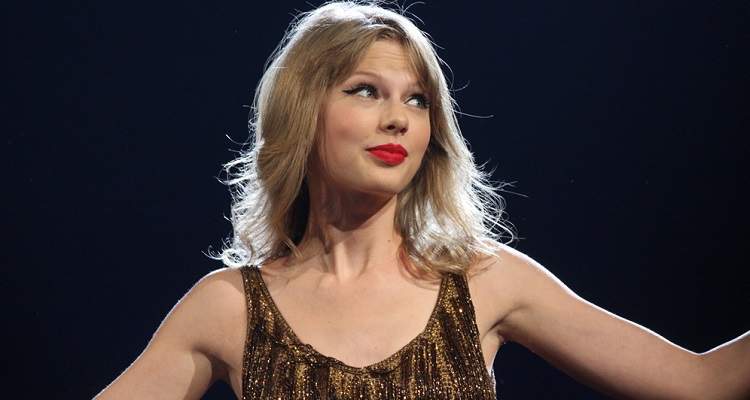 Late last month, Digital Music News was first to report that Taylor Swift had seemingly "shook off" her "Shake It Off" copyright infringement lawsuit once and for all. Now, however, the 30-year-old singer-songwriter is facing yet another round in the half-decade-long legal saga.
We began covering the $42 million courtroom confrontation way back in 2015, when artist Jesse Graham initially accused Taylor Swift of infringing upon his "Haters Gone Hate" track in her hit "Shake It Off" song. The high-profile suit has raged on ever since, following Swift out of her 20s and into her 30s, and we've provided no shortage of pertinent updates along the way. As mentioned, though, it appeared in late July that the complaint had finally run its course; a federal judge dismissed the case for multiple reasons and only declined to label Graham a vexatious litigant "out of an abundance of caution."
A new collection of exclusive legal documents – obtained by DMN – indicate that the most recent dismissal wasn't enough to dissuade the plaintiff from continuing to pursue Taylor Swift and others in court. On July 31st, Graham appealed the previously noted dismissal pro per. Meaning "for oneself" in Latin, propria persona generally refers to individuals who opt to represent themselves without legal counsel. The label is especially significant here, for vexatious litigants cannot levy lawsuits without an attorney in California. Had the federal judge thrown his "abundance of caution" to the wind, the plaintiff (as well as New Day Worldwide, his company) may not have been able to file this appeal at all.
Another filing specifies that the plaintiff is scheduled to offer an opening brief and submit important documents in an excerpts of record on Tuesday, September 29th. The defendants, for their part, are set to follow up one month later, on Thursday, October 29th. Graham received a notice to pay the $505 filing fee for his appeal earlier this month, and it seems that he covered the bill yesterday, Thursday, August 20th. Accordingly, all signs indicate that the case will proceed along the highlighted time frame.
Taylor Swift isn't the sole artist who's grappling with a long-running suit. Cardi B has fended off a "tattoo" complaint – including offering a deposition – since 2017. In brief, the plaintiff, a surf-company employee, claims that his back tattoo resembles that of the The6atSix, who shed his shirt and assumed a compromising position on the cover image of Cardi's Gangsta Bitch Music, Vol. 1. Bearing this in mind, the plaintiff alleges that his reputation has been damaged because onlookers recognize his back tattoo as The6atSix's when he removes his shirt at work.
Cardi B's "tattoo" lawsuit is currently scheduled to go to trial in mid-October.