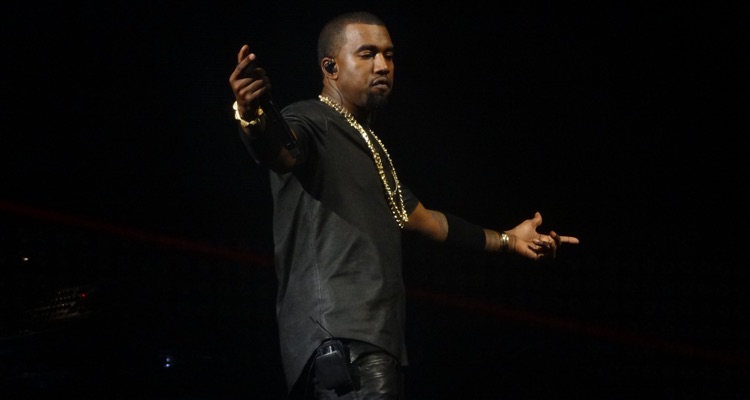 Pennsylvania-based video-technology company MyChannel (MYC) has accused Kanye West of violating the terms of their partnership, including by failing to make a "promised" $10 million investment and "misappropriating MYC's proprietary and trade secrets."
MyChannel, a self-described "pioneering video and e-commerce technology company," recently submitted the complaint to a California federal court. Digital Music News obtained an exclusive copy of the corresponding filing this morning.
Naming both Kanye West and Yeezy Apparel as defendants, MyChannel – which claims to have created AI tech that can "seamlessly marry video content to e-commerce" – maintains that the "Fade" singer violated the terms of an "oral joint venture partnership" while it helped to develop the Yeezy online store.
MyChannel states that its professional relationship with West and Yeezy initiated in "Spring of 2018," following an April 2018 meeting between Kanye and the MYC founders. With a larger goal of aiding conversions, profits, and the customer experience, the tech company worked to integrate Yeezy's digital marketplace with its video assets, according to the lawsuit. Later, in May 2018, West and MyChannel allegedly inked a non-disclosure agreement (NDA) "to protect MYC's proprietary information."
Per the legal text, an ongoing series of promises made by the 43-year-old artist and "other leaders in his organization" prompted MyChannel higher-ups to focus "100 percent of their attention on Kanye and Yeezy" for half a year, including by moving their Chalfont headquarters to Yeezy's HQ in Calabasas, California, and, later, to West's hometown of Chicago, Illinois.
Additionally, the plaintiffs allege that they invested "more than $7 million in company resources…to develop, build-out, operate, and manage the Yeezy e-commerce business." The aforementioned promises, for their part, allegedly encompassed the $10 million investment and "having MYC power" the Yeezy platform in exchange for a share of the resulting profits.
Besides deploying its own team – comprised of three individuals, based upon MyChannel's Crunchbase profile – "MYC engaged programmers, product developers, licensors, and other management personnel," the filing specifies. These employees allegedly "worked tirelessly and without complaint 12-18 hours per day for six months straight" to fulfill the project's ambitious goals. The month after the NDA was inked, in June 2018, West allegedly committed to investing $10 million in MyChannel.
Nevertheless, MyChannel higher-ups determined in or around "late 2018" that Kanye "had no real intention" of making the $10 million investment or utilizing MyChannel's assets to power the Yeezy store. Instead, the Atlanta native allegedly "abruptly terminated the parties' oral partnership…and misappropriated MYC's proprietary information and technology" in the digital platform for Sunday Service. To be sure, MyChannel claims that it "has to date received no compensation from defendants for its considerable work and value conferred."
At the time of this writing, Kanye West hadn't publicly responded to the lawsuit. Idaho, Tennessee, and Minnesota government officials recently confirmed that the artist will appear on their ballots in the 2020 presidential election.