Connecting fans, industry employees, and artists alike, blogs play a decidedly meaningful role in today's quick-moving and tech-driven music landscape. 
To help interested readers find the most personally appealing resources, here're the top music blogs of 2020 – according to music fans. 
Offering brief, artist-centered news stories and frequent music reviews, Pitchfork has developed a loyal following since its 1996 debut. The Chicago-headquartered Condé Nast subsidiary also hosts a weekly podcast and regularly posts musician interviews.  
The Line of Best Fit (which based its name off a Death Cab for Cutie track) specializes in indie music news and updates, with a larger goal of bringing together fans and rising acts. Additionally, the London-based webzine curates playlists and operates a record label, Best Fit Recordings. 

Founded in 2002, Stereogum highlights new music and maintains an array of columns on artist-related topics. One of the top music blogs of 2020, Stereogum is particularly known for its listicles. 
4. YourEDM
As its name suggests, YourEDM is a one-stop destination for fans of electronic dance music. Established in 2012, the platform encompasses news, interviews, an event schedule, and more from the world of EDM. 
Possibly the most well-known and frequently visited blog among hip-hop and rap fans, AllHipHop features a steady stream of news, rumors, and community content. An early arrival in the digital-news space, the site was founded by two high-school friends way back in 1998. 
Since 2009, Birp.fm has released monthly playlists comprised of 100 or more free-to-enjoy indie tracks, generating a solid readership in the process. The Texas-based entity also maintains and curates an indie record club. 
Founded in 2000, Popjustice hosts interviews, playlists, collections of newly released tracks, and other content from the UK music scene, aiming to do pop music – but not necessarily all popular music – justice. 
With news, podcasts, interviews, reviews, release information, and more to its credit, Brooklyn-based Metal Injection established itself as a go-to source for metalheads soon after its 2004 debut. 
HotNewHipHop.com posts news articles, opinion pieces, videos, and other content yet, all revolving around the hip-hop scene. And outside of its well-established role as a reliable provider of the latest hip-hop developments, the digital resource is quickly gaining ground as a promotional tool for up-and-coming artists.
Focusing on EDM, New York City-based Dancing Astronaut contains news, videos, music reviews, photos of gigs, and more, to the benefit of the many dance music-minded web visitors that it's attracted since launching in 2009. 
Perhaps the most unique website featured on this list of the top music blogs of 2020, Flux Blog is updated every weekday with song profiles and free MP3 downloads of the corresponding tracks. In this way, the well-known platform (which Matthew Perpetua founded in 2002) helps fans to discover new music and artists to expand their reach.
A subsidiary of London's Vinyl Factory, FACT began as a bimonthly print publication before going digital in 2007. Since then, the blog has continued to concentrate largely on rap, experimental, and electronic music, particularly emphasizing exclusive live performances and informational videos for both fans and the artists of tomorrow.   

Indie Music Filter plugs new indie music – and new indie artists – to its dedicated collection of readers. The Toronto-based platform also curates indie music playlists, reviews new albums, and creates videos. 
Featuring news, interviews, performance footage, and photos from the contemporary R&B scene, ThisisRnB has developed a strong following since debuting (as a much smaller resource) in 2008. 
The aptly named This Song is Sick aims to help visitors find music that they've not heard before, including tracks from genres like hip-hop, alternative, indie, and electronic. If a song is "sick," it can make its way onto the site, which also posts news and is considered by fans to be one of the top music blogs of 2020.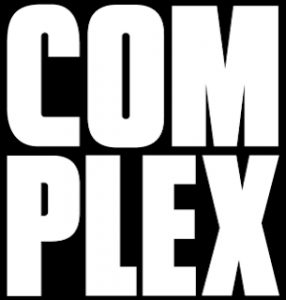 Complex-owned Pigeons and Planes got its start in 2011, as an indie music and rap blog. Since then, the artist-centric entity has highlighted high-quality releases from both established and future stars, besides posting light pieces tailored for fans in search of casual reads. 
17. Resident Advisor
Replete with news articles, videos, profiles, and more from the dance-music sphere, Resident Advisor is regarded by many EDM fans as one of the top music blogs of 2020. Also worth noting is RA's international focus and strong lineup of content specifically for DJs. 
Run the Trap regularly posts interviews and news pieces – in addition to releasing a weekly podcast and maintaining several playlists – centering on trap music. The platform debuted in 2012 and has cultivated a sizable audience of trap diehards in the interim.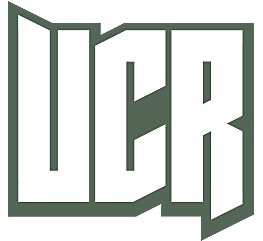 Ultimate Classic Rock is dedicated to keeping the classic rock community apprised of the latest news, releases (live albums, covers, and more), and performances, in addition to serving as a one-stop resources for the genre's history and definitive "top" lists.  
Founded in 2009, Indie Shuffle curates old and new indie music from genres including rock, hip-hop, electronic, and much more. Stylistically minimalistic, the easily accessible blog utilizes an in-house music player (allowing for on-site and in-app streaming) and employs a concise list-based format.