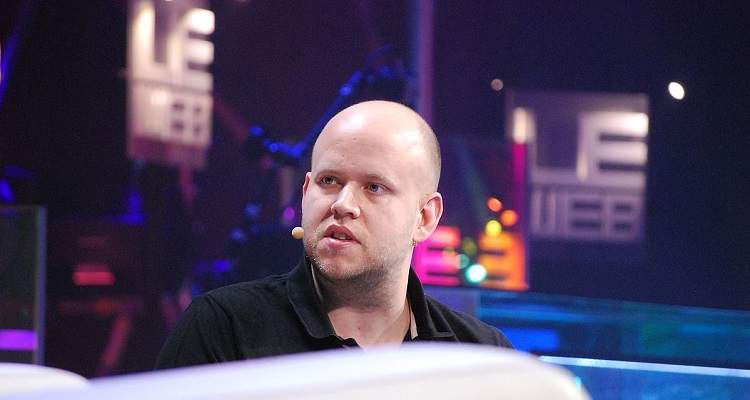 Spotify CEO Daniel Ek has pledged to contribute more than €1 billion ($1.16 billion) of his personal fortune to European startups during the next decade.
Daniel Ek unveiled the sizable commitment in a recent sitdown hosted by Finnish startup and tech conference Slush. The Spotify cofounder and CEO – whose net worth totals $3.7 billion (€3.18 billion), according to Forbes – also specified that he would focus his investments on emerging companies in the medicine, tech, and energy fields.
Though the 37-year-old Swede didn't shed light upon which companies he'll back, he did express a clear-cut interest in supporting "moonshot" businesses in Europe. These initiatives would be part of a larger effort to develop a tech sector like that found in the U.S., per the former uTorrent CEO.
Reports from Slush and local outlets have provided further context to Ek's investment plans, but interestingly, the YouTube video of his remarks (promoted on social media by Slush itself) was still marked "private" at the time of this writing.
Predictably, many on Twitter are voicing criticism of Ek's pledge, suggesting that the over $1 billion tranche could instead be used to up artists' per-stream pay on Spotify.
Last month, the Stockholm native made headlines for telling musicians to release music more frequently if they want to earn a living from streaming royalties; musicians promptly fired back with advice of their own.
In other developments concerning the leading music streaming service, internal disagreements over some guests and conversations featured on The Joe Rogan Experience (JRE) are continuing to make waves. Previously, DMN reported that higher-ups (including Daniel Ek, in at least one of the dialogues) had held a multitude of meetings with staff, who were calling for additional JRE episodes to be directly edited or flat-out removed from Spotify.
The episodes in question are still live, however. And with employees' requests for editorial oversight remaining ungranted, activist team members are formulating preliminary plans to go on strike. That SPOT shares have broken several all-time-high valuation records since Spotify announced the JRE deal in May adds another layer to the controversy.
Yesterday, Spotify formally debuted the "Coalition for App Fairness," a coordinated, multi-company effort to protest the current Apple App Store rules – including the 30 percent "Apple tax" and Apple's allegedly favoritism of first-party apps. And today, Google took steps to crack down on companies (like Spotify) that circumvent its own in-app payment system, with a guideline update reportedly set to arrive as early as next week.