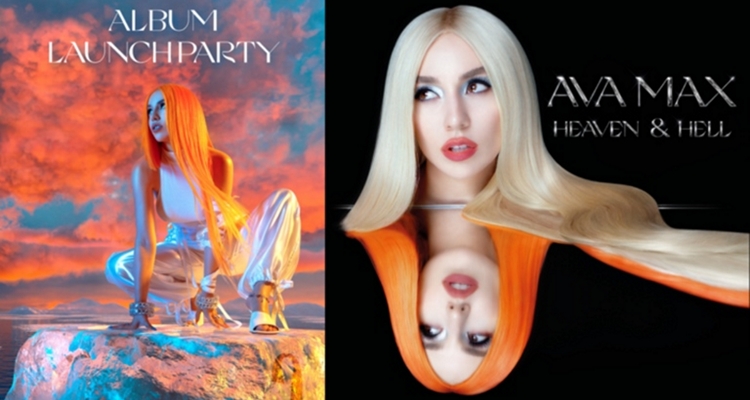 Global pop star Ava Max held her album launch party inside Roblox, a massive video game.
Ava Max debuted her new album Heaven & Hell, in a Roblox virtual space dubbed the Sky-High Dance Floor. It's similar to Fortnite's Party Royale mode, which launched to feature concerts and music sets.
Max's album debut featured a question and answer session with her. She also performed some of the songs on her album. A merch store and in-game quests also helped round out the event.
"I miss being able to interact with everyone in person, and I'm really excited to try this new way of connecting with [fans] in a life-like immersive experience to share my new music," Ava Max said in a statement. It's arguable how life-like the event really could be – the Roblox world looks like budget LEGOs.  But it certainly attracts a lot of followers.
Fans who didn't get to attend the event live are out of luck. DMCA takedown requests are removing any YouTube uploads of the Ava Max Launch Party concert.
Ava's Launch Party Place was created in partnership with Atlantic Records and Roblox developers. Roblox says the Ava Max Launch Party is just the beginning of its musical presence. The developers plan to revive weekly record release parties for the Roblox community. It's similar to the weekly music sets from DJs like Steve Aoki, Deadmau5, and others in Fortnite.
"Immersive events can connect artists with their fans in a very personal and unique way – at scale and without physical boundaries – to showcase their music and offer a VIP experience that is available to everyone, as well as extend their brand and presence into the Metaverse," the Roblox press release reads.
Roblox and Warner Music Group are also partnering to help WMG artists promote themselves on the platform.
"We are excited for our Launch Party with Ava Max, one of the biggest pop stars in the world right now. We know our Roblox community will really enjoy connecting with her in such a fun and interactive way," Roblox Global Head of Music Jon Vlassopulos stated. "This year has made it clear that artists and labels need to look for new venues and formats to introduce their music."
Roblox now has 150 million monthly active users and several music partnerships in place. It seems like Fortnite and Roblox will be competing for future launch parties and events. The ease of accessibility with these free-to-play games makes them cultural powerhouses when gaming and music intersect.