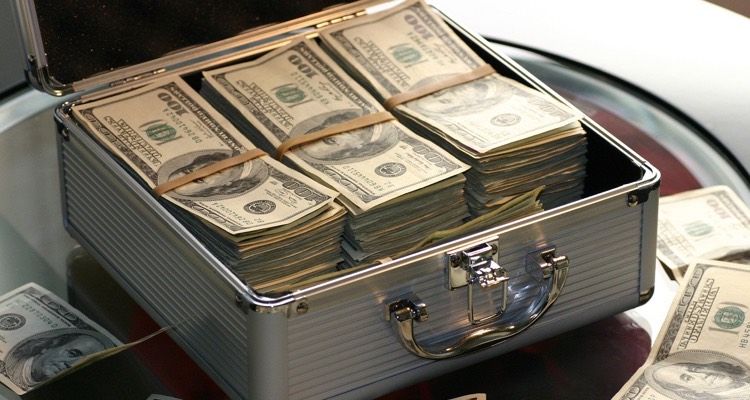 After months of negotiations – and more than a few disagreements – it appears that talks pertaining to second stimulus checks and renewed federal unemployment benefits could be moving in the right direction.
Digital Music News has provided regular updates on second stimulus checks, which many artists, executives, and Americans could certainly use. Though a deal seemed probable in July, shortly after discussions between White House officials and congressional leaders began in earnest, policy-related differences of opinion ultimately proved difficult to overcome.
Despite both sides agreeing to the idea of a second stimulus package (and second stimulus checks) in theory, negotiations have stalled over the legislation's contents and amount. In summary, the Democrats have pushed for a bill worth closer to $2.2 trillion (including much aid for state and local governments), while Republicans have sought to keep the cost around $1 trillion.
Earlier this month, a bipartisan coalition of lawmakers, dubbed the "Problem Solvers Caucus," rolled out a $1.5 trillion compromise bill. And while House Speaker Nancy Pelosi (D-CA) said that the middle-of-the-road effort "does not meet the needs of the American people," it may have offered an important step towards the finalization of a new round of aid.
Anonymous sources with knowledge of ongoing talks recently indicated that Treasury Secretary Steven Mnuchin floated a $1.62 trillion offer to Speaker Pelosi  – including second stimulus checks.
This proposed package would reportedly be similar to the $2.2 trillion CARES Act that went into effect back in March. Specifically, the second stimulus checks would amount to $1,200 for eligible adult recipients and $500 for dependents.
Additionally, weekly federal unemployment benefits would renew at $400 (compared to $600 under the CARES Act) if the bill is passed into law. Education funding, new Paycheck Protection Program (PPP) loan capital, bolstered aid for state and local governments, and $10 billion in assistance for live-entertainment businesses are just some of the other components reportedly included in Treasury Secretary Mnuchin's proposal.
Senate Majority Leader Mitch McConnell (R-KY) has suggested that the $1.6 trillion stimulus package could garner the votes required to pass through the Senate. And with the White House having rolled out the offer, it appears that the corresponding relief would be distributed with approval from the House of Representatives. Just hours ago, Speaker Pelosi said at a press conference: "We're hopeful that we can reach [an] agreement," in addition to specifying the areas where she and Republicans have found "common ground."
Lastly, the House is set to vote on a modified, $2.2 trillion HEROES Act, but Senate Leader McConnell has signaled that the bill won't pass his chamber.
More as this develops.