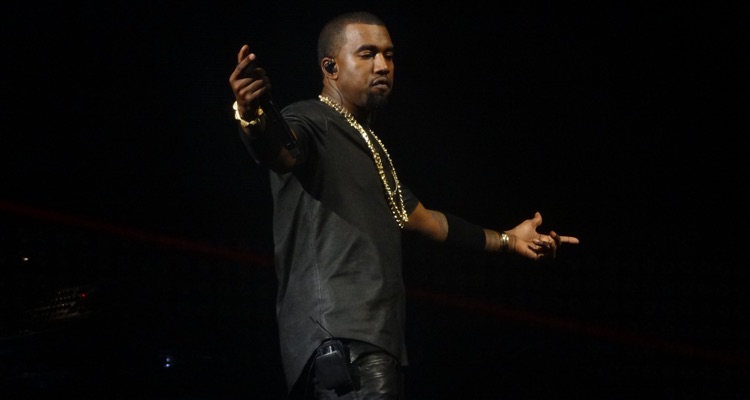 Kanye West has settled the copyright infringement lawsuit stemming from his sampling a child's prayer in "Ultralight Beam," which was released as part of 2016's The Life of Pablo.
Digital Music News first reported on the copyright infringement complaint back in February of 2019, when it was submitted to a South Carolina federal court. After footage of a four-year-old named Natalie offering a passionate prayer went viral, Kanye West reached out to the child's biological mother, requesting permission to sample the speech. This individual reportedly green-lit the usage, and Natalie's words ultimately appeared in the initial 30 or so seconds of "Ultralight Beam," the opening song on The Life of Pablo.
However, it subsequently came to light that Andrew and Shirley Green had adopted Natalie in late 2012, well before The Life of Pablo released. The Greens maintained in their suit that Natalie's biological mother lacked the legal authority to authorize the sample (despite having recorded the prayer), given that they were the girl's legal guardians when West crafted "Ultralight Beam." Plus, the plaintiffs alleged that the world's richest musician and 2020 presidential hopeful never finalized the agreement with Natalie's birth mother or paid for the viral orison.
Now, Kanye West and the Greens have settled the suit, though the financial terms of the deal hadn't been made publicly available at the time of this writing. Judge Gergel has given the parties – also including Universal Music Group (UMG) and its Def Jam Recordings subsidiary, on the defendants' side – 30 days to file a petition requesting approval for the settlement.
Thus far, 2020 has brought with it more than a few copyright infringement lawsuits deriving from allegedly unauthorized samples. In June, DMN was first to report on the complaint that Jamaican artist and choreographer Dr. Lenora Antoinette Stines levied against Jay-Z and Beyoncé. According to Dr. Stines's suit, The Carters recorded a speech she provided about love and sampled it (without permission) at the beginning of "Black Effect."
Towards the year's start, Drake scored a major legal victory when a judge ruled that his sampling "Jimmy Smith Rap" in "Pound Cake/Paris Morton Music 2" – without prior consent, it bears mentioning – constituted fair use. In explaining his decision, Judge Pauley III emphasized that the sample was "transformative," appealing to a different collection of listeners than "Jimmy Smith Rap," and couldn't reasonably be mistaken as a knockoff of the original track.
And in another noteworthy sign that courts are adopting a generally supportive view of sampling, a judge determined last month that Nicki Minaj's "Sorry," which sampled Tracy Chapman's "Baby Can I Hold You," could also be protected by fair use.