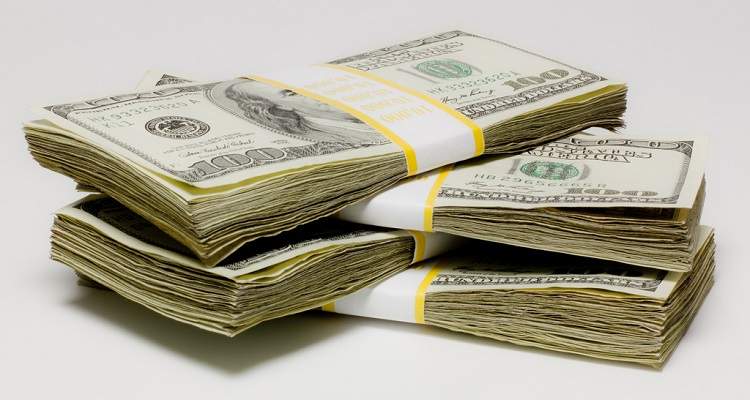 Rapper Polo G has revealed that he now charges $85,000 for a single feature appearance — a rate that he anticipates will continue to climb.
Polo G detailed his substantial feature appearance fee in a recent tweet, writing: "Features 85 Rackzz, but the price keeps going up," followed by a trio of upward-trend-chart emojis.  Additionally, the 21-year-old emphasized the considerable progress he's made in increasing the figure, relaying that he remembered doing features for just $200 in the past. "Grind Neva Stop," he concluded in a second tweet on the subject.
Though rappers often charge to be featured on tracks, the specific amounts of their payments are seldom disclosed to the public. Moreover, the price mentioned by Polo G, whose full name is Taurus Tremani Bartlett, underscores the undoubtedly significant compensation afforded to well-established rappers for feature appearances. While irrefutably popular, Bartlett has released two studio albums to date, the first of which became available to fans last June. (His initial non-album single, "Hollywood," arrived on the scene in October of 2018.)
Polo G has done several feature appearances in 2020. The Chicago native's recent guest spots include (but aren't limited to) "Bookbag 2.0" by BigKayBeezy (September), "When You Down" by Lil Tecca (September), and "Bop It" by Fivio Foreign (October).
More broadly, the feature price increase (as well as the inherent demand for big-name rappers' involvement with tracks) could impact collaborations in the coming months and years. Earlier this week, Logic put Def Jam Records on blast for allegedly failing to pay Lil' KeKe's (non-feature) appearance fee; the 44-year-old lent his voice to "Man I Is" on Logic's No Pressure album.
"Yo @defjam, can you please pay Lil Keke his f—ing money for what he did on Man I Is?!?!" tweeted Logic, who dropped No Pressure on July 16th of this year. "That's my bro, don't be f—in up my relationships man! He's been professional and patient! Pay the man god damn!!!!"
In a separate message (posted this time on Instagram), Logic vented about the effects of Def Jam's alleged failure to pay his collaborators – and even mentioned coming out of retirement and releasing the last album on his contract so he wouldn't "have to deal with y'all no more."
At the time of this writing, Def Jam Records and Universal Music Group (UMG) hadn't publicly responded to Logic's latest claims concerning his allegedly unpaid collaborators. It's also unclear whether Logic cleared certain feature appearances – including Lil Wayne on a "Perfect" remix – ahead of time.