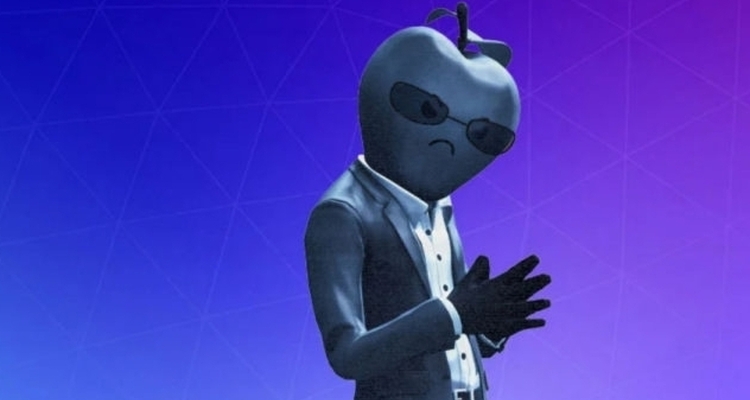 What happened to Fortnite? The notoriously popular social video game platform is now missing from iOS and Google Play.
Fortnite instantly made headlines when it became available as a mobile game in 2018. The game has racked up millions of users across its mobile platforms. So what happened to Fortnite on mobile? Why did Epic Games decide to kill what is essentially a golden goose?
The long answer involves a fight that spans the music industry, the gaming industry, and maybe online transactions as we know them. In short: it's complicated — so let's pick it apart.
Why did Apple ban Fortnite?
The problems started when Epic Games issued an update to Fortnite that bypassed Apple's built-in payments system. This action is a direct violation of the developer agreement and App Store terms of service that Epic agrees to abide by. After the ToS-violating update went live, Apple quickly yanked Fornite from the App Store.
Why did Epic Games bypass Apple's payments system? The developer says Apple's revenue share percentage is too high. Currently, Apple takes anywhere from 15%-30% on in-app payments, depending on the developer arrangement. Epic argues that this percentage is uncompetitive and puts itself at a disadvantage.
"Currently, when using Apple and Google payment options, Apple and Google collect a 30% fee. If Apple or Google lower their fees on payments in the future, Epic will pass along the savings to you," Epic Games stated in a blog. Fortnite is missing from both the App Store and Google Play – but on Android, you can sideload apps.
When Will Fortnite Come Back to Apple?
Epic has launched an antitrust lawsuit against both Apple and Google over its revenue-sharing agreement. Apple argues that the App Store does not present a monopoly. Epic argues otherwise, seeking to abolish the App Store as a sole point of installation for new apps on iOS.
"Apple's removal of Fortnite is yet another example of Apple flexing its enormous power to impose unreasonable restraints and unlawfully maintain its 100% monopoly over iOS," Epic Games says. To try and curry favor with gamers impacted by the removal of Fortnite, Epic launched a '1984' parody video.
Epic's video parodied a now-famous Apple commercial with a bid to #FreeFortnite. "Fast forward to 2020, and Apple has become what it once railed against: the behemoth seeking to control markets, block competition, and stifle innovation," Epic Games says in its legal filing against Apple.
That lawsuit could eventually provide some leverage for Epic. But it may also take years to settle. Currently, Fortnite remains off the App Store, and will remain absent from the platform as long as Apple can fend off the legal challenges.
Will this impact new music releases in Fortnite?
Yes and no. Fortnite has already established itself as a virtual stage for artists to tour. Travis Scott, Marshmello, Steve Aoki, Major Lazer, and others have already taken advantage of it. Without access to the iOS market, Fornite's reach as a global stage is limited.
It also doesn't help that Fortnite is facing competition from other social games in the music sphere. Roblox continues to surge and is still available on iOS (in fact, if you search 'Fortnite' on the App Store, you'll get an ad for the Roblox app). It's also hosting exclusive performances and launch parties with artists like Ava Max.
Meanwhile, Epic Games has built a sound stage for its Fortnite exclusive concerts, which will continue in the Party Royale format. But with less reach on mobile devices, will its digital stage remain a relevant tour stop?
What happens next with Fortnite?
Despite the Fortnite vs. Apple narrative, this is part of a much larger fight. Epic Games is a founding member of the Coalition for App Fairness, seeking to end mobile monopolies. Other founding members from the music industry include Spotify and Deezer.
But other major players in the gaming industry are getting on board with this movement, too. Apple is blocking game streaming services from Google (Stadia) and Microsoft (xCloud). Apple says it's impossible to moderate these third-party game marketplaces for content.
The outcome of this situation depends highly on how the Epic Games vs. Apple case is handled. So far, a federal judge has refused to force Apple to allow the game back onto the App Store. Judge Rogers described Epic's situation of its own making and said Apple doesn't have to reinstate the app, pending a trial.
Apple vs. Fortnite – The Trial Begins
The Apple vs. Fortnite trial began on May 3rd, 2021. Epic Games seeks to open the App Store to other stores, which Judge Yvonne Gonzales says may change how Apple and gaming platforms work in the future.
Epic has filed against Apple and Google in Australia and the UK, and Apple only in the EU. A UK competition tribunal blocked Epic's case against Apple but allowed the Google suit to proceed.
During opening statements, Epic's lawyers called iOS an anti-competitive storefront, citing former Apple CEO Steve Jobs. Epic lawyers also say the cut Apple takes from App Store purchases is arbitrary and inconsistent across all developers. Mainly, that it is applied to digital goods but not physical. They also cited a point in time that the 30% cut wasn't taken out of recurring subscriptions – until Apple changed it.
Apple's lawyers argue that the App Store and its policies are meant to protect consumers. The lawyers also dispute Epic's definition of a single market – with these definitions having a key role in how the case will play out.
Epic lawyers argue that Fortnite is more than just a game – it's a metaverse.
The session discussed the multiple in-game concerts Fortnite has hosted in the last two years. Marshmello, Travis Scott, Steve Aoki, and several other EDM artists have all appeared on the Party Royale stage in some form.
"The long-term evolution of Fortnite will be opening up Fortnite as a platform for creators to distribute their work to users, and creators will make a majority of profits," Epic Games CEO Tim Sweeney told the court. "With Apple taking 30% of the top, it makes it very hard for Epic and creators to exist in this future world."
What he's describing is exactly how Roblox already operates – creators get rich from their Roblox creations all the time. Epic Games charges its developers a 12% commission fee – which made serious waves in the gaming industry when it was introduced. The industry-standard distribution fee is 30% there, too. In fact, Apple may have settled on its 30% cut on Valve's Steam, which has been around since 2003 – though it was only distributing Valve's games back then.
The trial also revealed that Epic Games is working with Nvidia, a maker of graphics cards, to bring Fortnite back to iOS. Nvidia's cloud gaming service, GeForce Now, is playable as a web app in Safari.
Adding Fortnite to the service means iOS users can play the game and bypass the App Store at the same time. It's the first time the game would be playable on iOS since it was removed in August 2020. Nvidia's Aashish Patel says Fortnite could return to iOS as soon as October 2021.