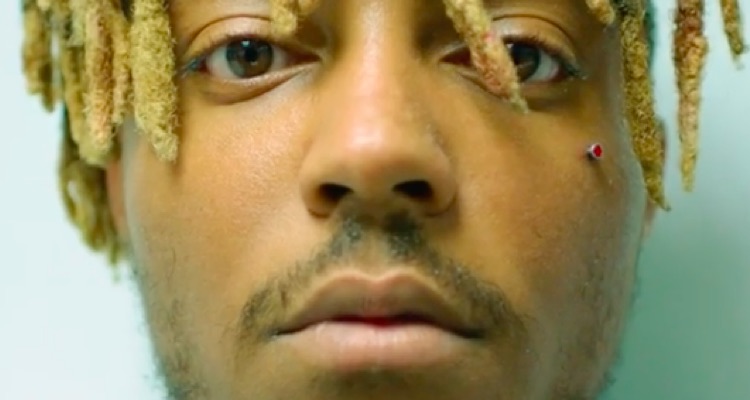 Back in August, Digital Music News was first to report that the estate of Juice WRLD was facing another high-profile copyright infringement lawsuit. Now, a protective order has been issued in the case.
This latest complaint against the estate of Juice WRLD began making headlines shortly after Yellowcard dropped its suit, which centered on the late artist's alleged infringement of "Lucid Dreams." A minor with the initials "J.W." submitted the newer of the two complaints via his guardian ad litem Thomas Willisch, alleging that Juice WRLD, whose full name was Jarad Anthony Higgins, and producer-songwriter Nick Mira had stolen from his "Ice" track to create 2018's "Lean wit Me."
While filings have yet to expressly outline the details of the alleged infringement, the defendants' legal team hasn't hesitated to push back against the underlying claims. To be sure, the minor plaintiff's "song" appears to hardly qualify as such, and the Juice WRLD estate's legal team maintains that "the purported copyright was procured by fraud upon the Copyright Office."
Per the documents that have come to light, the plaintiff registered the minute-long work in January of 2019 – well after "Lucid Dreams" was initially released (on SoundCloud) in June of 2017. Plus, the "Ice" creator and/or his guardian allegedly copyrighted a second version of the track the following month.
The case's aforementioned protective order acknowledges at the outset that the involved parties are likely to introduce "confidential, proprietary or private information" as part of the courtroom confrontation's discovery process. Included in the classification are "proprietary contractual information" and the financial terms thereof, business practice details, and "information otherwise generally unavailable to the public." This protective order won't cover materials during the actual trial unless "compelling reasons," based in fact, are provided to and approved by the judge ahead of time.
The estate of Juice WRLD – including his mother, Carmella Wallace, who was served court papers in the case last month – hadn't commented publicly on the protective order at the time of this writing. About two weeks ago, the Live Free Fund 999, which was established by Wallace in April, donated a sizable supply of musical instruments to the artist's childhood school.
Separately, Juice reportedly left behind a library of some 2,000 unreleased tracks – including "eight or nine" more collaborations with Marshmello. And though it's unclear how many of the collection's works will ultimately become available to fans, the Chicago native's Legends Never Die album, which featured guest appearances from Halsey, The Weeknd, and others, performed very well commercially after being released in July.