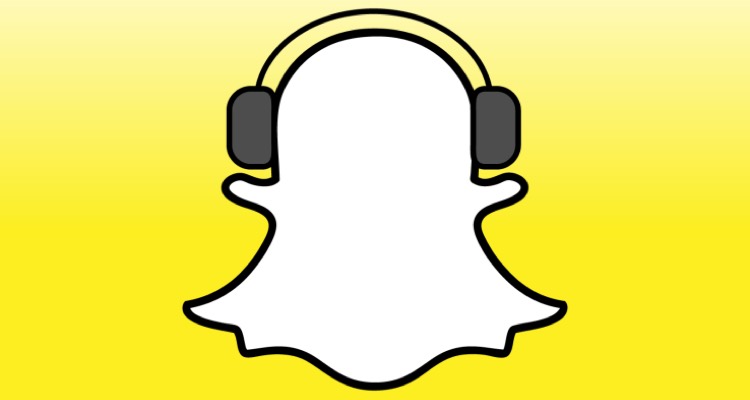 Snapchat's valuation has cracked $50 billion on the heels of a strong third-quarter earnings report – and just as Sounds on Snapchat launches.
After jumping nearly 30 percent yesterday to an all-time-high closing price of $36.50, the per-share worth of Snapchat stock continued to ascend today. On the day, SNAP added another seven percent to its value, for a single-share worth of $38.97.
Moreover, the Santa Monica-headquartered platform has finally joined Instagram and TikTok in allowing users to feature music in their posts, potentially setting the stage for a heightened role in the music promotion space. (Also worth reiterating is that singer-songwriter Jason Derulo, who dropped $100,000 at an L.A. restaurant earlier this week, signaled in July that he earns in excess of $75K per TikTok post.)
Building upon the point, Snapchat daily active users (DAUs) jumped 18 percent year over year, to a whopping 249 million in Q3 2020. Interestingly, though, North American DAUs held steady at 90 million between this year's second and third quarters, having finished Q3 2019 at 84 million. European DAUs have grown by six million from 2019's third quarter, whereas Snapchat's rest-of-world DAUs experienced a boost of 26 million across Q3 2019 and Q3 2020.
For reference, TikTok revealed in a court filing (submitted as part of its ongoing suit against the federal government) that it boasts more than 100 million monthly active users (MAUs) in the U.S. alone.
But because the platform is facing a decidedly uncertain stateside future – and was outlawed by the Indian government back in June – Sounds on Snapchat appears poised to attract a large number of additional users moving forward, particularly as its song library expands.
To be sure, Snap higher-ups noted in the Q3 earnings report that India-based Snapchatters' Discovery content viewership increased by 50 percent year over year, well before Sounds on Snapchat debuted. The nation of nearly 1.4 billion residents had accounted for a substantial portion of TikTok users – so much so that the short-form video-sharing app's parent company, ByteDance, predicted that it would suffer a $6 billion post-ban loss.
Snapchat, whose owner and CEO famously turned down a 2013 buyout offer from Mark Zuckerberg (and a reported second offer years afterward), also saw its revenue climb by 52 percent between Q3 2019 and 2020, to roughly $678.67 million. Average revenue per user (ARPU) finished at $5.49 in North America – compared to $3.40 in 2020's second quarter – and $1.43 in Europe (from $1.10 last quarter).
Lastly, rest-of-world ARPU touched 95 cents, a small boost from Q2 2020, but less than every quarter since Q3 2018.