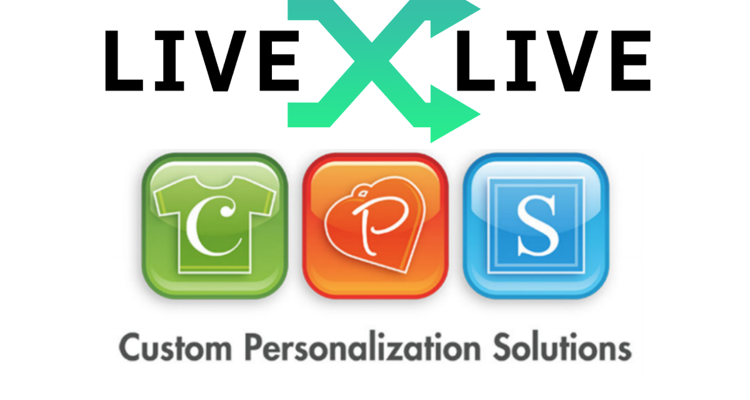 LiveXLive is expanding into merch with a potential acquisition of Custom Personalization Solutions.
LiveXLive has signed a binding letter of intent to acquire 100% of CPS LLC – in an all-stock deal. The transaction is valued at up to $6 million. The proposed acquisition is expected to be closed by December 31, 2020.
CPS was founded in 2012 in Addison, Illinois, as a fast-growing business focused on merch personalization. The company currently employs around 70 full-time employees. The company's partners have a combined 50 years of personalization experience. LiveXLive says the acquisition makes sense, as more fans demand exclusive merch.
"The global licensed merchandise market is expected to reach $400 billion by 2023. This acquisition presents an immense opportunity for LiveXLive to leverage its audience, platform, and artist and entertainment industry relationships to add commerce and specialized consumer product revenues to our music stack. And help drive the transaction components of our flywheel business model," LiveXLive CEO and Chairman Robert Ellin says.
"By integrating social commerce into our live and original content, we intend to fulfill superfans' dreams with personalized merchandise from their favorite artists and shows – directly to the consumer," he continues.
LiveXLive's operating performance and consumer reach continue to grow in 2020. The company hosts a variety of 'pay-per-view' content like concerts, meet-ups, and more. The artist-driven format helps keep fans engaged with the platform. The platform works to curate a superfan experience since they are most likely to purchase merch from their favorite artists.
Some of the most dedicated superfans are in the K-pop genre. K-pop fans are driving a resurgence in physical media, thanks to massive merch options for these acts. South Korean entertainment outlets Sm Entertainment and Bit Hit Entertainment maintain their own online stores for non-Korea based fans to acquire merch from their favorite K-pop acts.
LiveXLive's business model includes multiple monetization paths, including subscriptions, advertising, sponsorships, merch sales, licensing, and ticketing.
LiveXLive also owns PodcastOne, which generates more than 2 billion downloads each year across 300 podcasts. The continued growth of its business saw LiveXLive leadership raising revenue guidance for its 2021 fiscal year.
Expanding into custom merch solutions helps LiveXLive tailor the artist experience even further. Limited edition merch sold online is becoming a huge revenue stream for many artists in a year when touring isn't possible.
Physical merch sales are at an all-time high thanks to music fans who want some unique music experience in 2020. The COVID-19 pandemic has canceled most live music events in 2020, with many now in question for 2021.