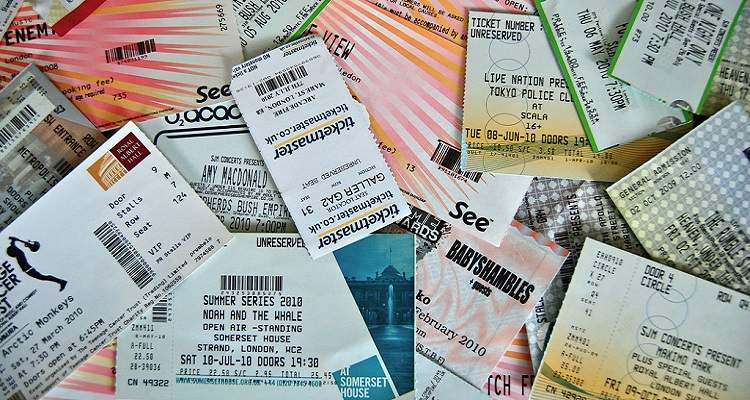 A Paris court has barred Google from selling ad space to third parties that are attempting to resell event tickets without the promoter's permission.
The court reiterated in its order that companies must receive written authorization from promoters to sell and/or advertise secondhand concert tickets – and that Google must assure that said authorization is in place before green-lighting the sale of ad keywords to resellers. This decision expands upon Article 313-6-2 of France's Penal Code, which went into effect in March of 2012.
Essentially, the Article prohibits third parties from selling event tickets without organizers' permission, with the overarching aim of preventing resale platforms from scooping up firsthand passes, dramatically raising prices, and then supplanting the official sellers on search engine results pages.
Central specifically to this case, which the 350-member PRODISS initiated against Google last year, was whether Article 313-6-2 compelled the search engine giant to forego selling keywords and advertisements to the likes of Viagogo, StubHub, and other entities regardless of whether they held the authorization required under French law. The court indicated here that Google does in fact have to comply with the Article by assuring that those advertising tickets have received the explicit permission of the organizer(s).
The judge also established a roughly $1,188 (€1,000) fine for future violations and ordered Google to pay PRODISS approximately $47,513 (€40,000) for damage to its image as well as some $23,754 (€20,000) to cover dépens, which encompass legal fees and all other costs incurred throughout the trial.
Though the live event industry's COVID-prompted pause has resulted in ticket-resale concerns (and potential regulatory efforts) being placed on the backburner, evidence suggests that the hot-button issue will reignite once crowd-based entertainment returns to form. In February, a UK ticket-scalping duo were sentenced to a total of more than six years behind bars for their resale operation, which generated a whopping $9 million profit (on $5 million worth of tickets) between 2010 and 2017.
That same month, Congress called on execs from companies including Ticketmaster, StubHub, and Vivid Seats to testify about the "deceptive and unfair practices" that some consumers and lawmakers allege are commonplace in the ticketing space. And Representative Bill Pascrell Jr. (D-NJ) continued to draft the BOSS Act, or the Better Oversight of Secondary Sales and Accountability in Concert Ticketing Act, which includes several proposed regulations for the ticket-resale sphere.
Pearl Jam, whose members are outspoken critics of the ticketing industry, struck a skeptical tone when formally responding to the BOSS Act in a letter, indicating in no uncertain terms their opinion that the legislation "primarily, if not entirely, benefits professional ticket resellers."