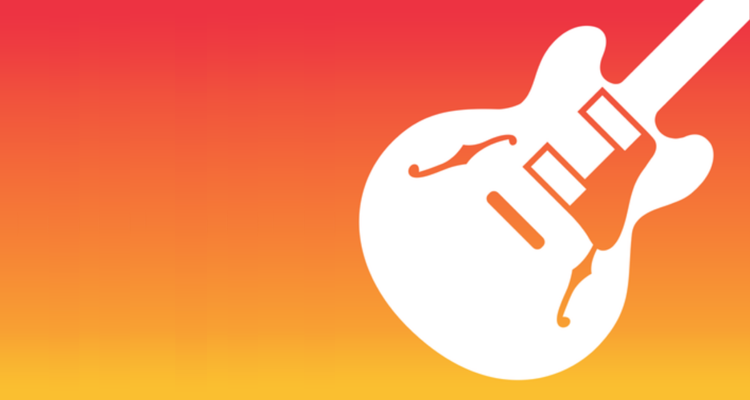 Garageband is hands down one of the best digital audio workstations available – but not for Windows.
But are there any apps that occupy the Garageband for Windows niche? There are a few DAWs worth mentioning, depending on your needs. Let's take a look at some of the best music production apps available on Windows.
1 – LMMS
LMMS is an open-source, cross-platform music production suite. It works across macOS, Windows, and Linux and provides a flexible and powerful interface for editing audio. It's also one of the best free DAWs for Windows with a wide variety of software instruments.
LMMS comes with plenty of samples and effects pre-loaded, with an easy to understand interface. Synthesizers are created by mapping the keyboard to notes on the instrument you're playing. LMMS also has a visual mapping tool for drum sequencing. The only downside to this DAW is that live recording isn't possible.
You'll want to look to another DAW for recording live instruments. LMMS supports importing external samples and has an active community for any audio questions you may have.
2 – Mixcraft 9
Garageband's ease of use is what makes it one of the most popular DAWs of all time. Mixcraft aims to re-create that with a large and diverse library of loops. The editing environment feels very similar to the GarageBand interface, too.
Unlike LMMS, Mixcraft is not free. The Home version costs $75 and is limited to 16 tracks and a reduced sample of instruments and samples. For the full experience, Mixcraft 9 Pro is available with no limitations for $149.
3 – Stagelight
Stagelight offers a unique approach to digital music production with a focus on live creation. Testing different loops and audio clips to create a new sound, similar to how EDM artists perform. The free version offers unlimited tracks but with a pared-down instrument list and fewer effects and presets.
Stagelight also offers support for creating music on your Android smartphone, then importing it on Mac and Windows.
4 – FL Studio
For the longest time, Windows audio production was best handled with FL Studio. While some challenger DAWs are paving new territory, FL Studio still remains one of the best GarageBand alternatives for Windows.
FL Studio offers a customizable recording interface and a straightforward workflow. Experimenting with beats is easy with its pattern feature, making music creation fun.
FL Studio is available on both Windows and Mac with a free trial to make sure you like it. The full version of the software costs $89.
5 – Reaper
Audio professionals looking for a GarageBand alternative for Windows should jump straight to Reaper. It assumes you are familiar with audio editing and won't hold your hand through creating your first track.
Reaper also includes a massive library of VST effects and plugins that require professional knowledge to use. Very few of these VST instruments work out of the box, so be prepared to dedicate some time to learn the interface. Reaper offers 64-bit internal audio processing and multi-channel support.
While Reaper is geared towards audio professionals, the price tag is pretty reasonable. It costs only $60 for the personal use license.
6 – Audiotool
Audiotool is a digital audio workstation that's built entirely online. It's entirely free to use and offers a reasonably effective set of music creation tools. It's no substitute for GarageBand for Windows, but it's great for audio creation on the go.
Audiotool offers 50,000 device presets and 250,000 samples through its community cloud-based library.
7 – Cubase
Cubase is the go-to digital audio workstation for audio professionals on Windows. Users can record, produce, and mix sounds. The massive appeal of Cubase is the extensive list of built-in instruments to create samples as you need. Composing in Cubase is also supported, though the interface can take some time to grasp.