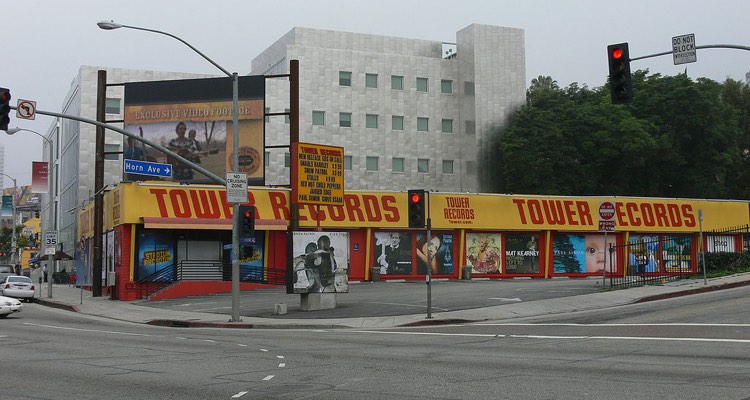 14 years after the closure of its famed retail locations, Tower Records has triumphantly returned – once again as an online store.
Tower Records officials recently confirmed the news on social media, and their all-encompassing webstore is live presently. Some 500,000 items, including merchandise (branded t-shirts, hats, stickers, etc.), CDs, vinyl records, and more, are available for purchase. Within this wide selection, fans can choose from new vinyl releases (Billie Eilish, Stomzy, and Taylor Swift works among them) as well as classics from the likes of The Beatles and Fleetwood Mac.
Additionally, the revived Tower Records is publishing digital pieces through its Pulse! magazine banner, which concluded a 19-year print run in December of 2002. (These online entries debuted on Tower Records' website earlier this year, but production looks to have ramped up for the webstore rollout.) Showcasing both new releases and indie artists themselves, the web-based Pulse! variation appears poised to attract more than a few readers, based upon the reach of Tower Records and vinyl's still-growing popularity.
To be sure, the medium's sales have improved for 14 consecutive years, and even the COVID-19 pandemic has proven unable to halt the trend. New release-wise, Nielsen/MRC Data revealed that vinyl's ascent continued through 2020's first half, when fans purchased 9.2 million units (an 11.2 percent bump compared to the same period in 2019). Pre-owned sales figures are similarly impressive to this point in 2020, as Discogs reported a massive boost to vinyl's already-substantial 2019 numbers.
Notably, the Portland-based platform also specified that a large portion of the new sales are attributable to indie record stores, with many owners having opted to list "their entire stock online." COVID lockdown orders and customers' potential hesitancy to visit businesses in-person undoubtedly spurred the pivot, which seems set to outlast the pandemic – in part because the embrace of digital involves major players like Tower Records.
Despite these points and the coronavirus-fueled closure of several indie record stores, however, 2020 hasn't been without exciting vinyl developments on the physical front. Citizen Vinyl, a 10,000-square-foot vinyl-pressing factory, record store, recording studio, and bar/café, began welcoming (a limited number of) fans in September. Customers' online reviews of the Asheville, North Carolina, establishment appear overwhelmingly positive thus far.
On the international stage, vinyl is picking up steam in Germany and, in France's hard-hit music industry, experienced a smaller year-over-year falloff than other physical formats. Lastly, it bears mentioning that vinyl record sales totaled 1.24 million units during 2019's Christmas week, and given the space's ongoing growth and bolstered digital presence, it'll be interesting to see how sales fare during the holiday season this year.