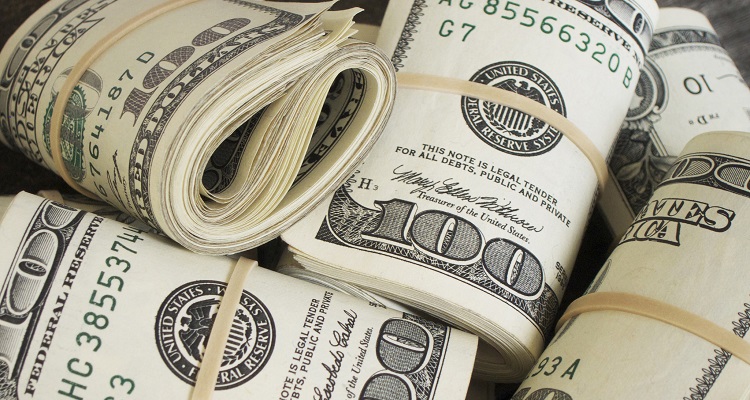 Money Man has revealed that he spent a staggering $250,000 to exit his Cash Money Records contract about eight months after signing with the famed hip-hop label.
Money Man, whose full name is Tysen Jay Bolding, detailed the quarter-million-dollar buyout in a recent interview with Say Cheese TV. The 34-year-old rapper signed with Cash Money in 2017 and released three albums under the banner – Secret Society, Harvest Season, and Grow God – before buying his way out of the deal in 2018.
And in a previous video (not the Say Cheese interview), Money Man elaborated upon his motivation for signing with Cash Money, which has been home to the likes of Lil Wayne, Drake, DJ Khaled, Tyga, and many other big-name rappers since its 1991 inception. Moreover, the "How It Feel" artist's explanation is especially significant now that he's attached a (decidedly large) figure to his departure from the label.
"Even when I signed the deal to Cash Money, I didn't have to sign the deal to Cash Money. I just did it because it was Cash Money," explained Money Man. "'Oh s—t, Cash Money. Maybe I could blow up and be famous.'"
When asked about what specifically prompted him to depart Cash Money, Money Man said: "I wanted to just do it on my own. I didn't want to be in the situation," before resoundingly agreeing with the interviewer's assessment that he [Bolding] felt like a "robot" while part of the label. (In another interview, Money Man also attributed his backing out of the contract to a desire to receive all the profits from his music.)
"And then, I didn't want to be in that major-label system over there," the New York City-born artist and businessman proceeded to indicate of his brief tenure with the Universal Music Group subsidiary Cash Money. "I'm trying to own my s—t. So somebody got them eating with me, I want them to be accessible. Not no I gotta talk to somebody through lawyers and s—t like that. I need to be able to talk to you personally.
"They just told me to give them double what they gave me [to sign]," Money Man said of the reportedly more than $250,000 buyout. "So I just went ahead and did that."
Money Man – who indicated that he's satisfied with his current Empire deal – then acknowledged that it'll prove difficult (if not impossible, financially and otherwise) for artists to follow in his steps and become independent after closing deals with major labels.
In September, Kanye West lashed out against Universal Music Group and the wider music industry, including by posting approximately 100 pages of his past recording contracts to social media as part of a larger effort to secure full ownership of his masters. Separately, the late-and-great Prince once refused to collaborate with Nas because he didn't have ownership over his masters.