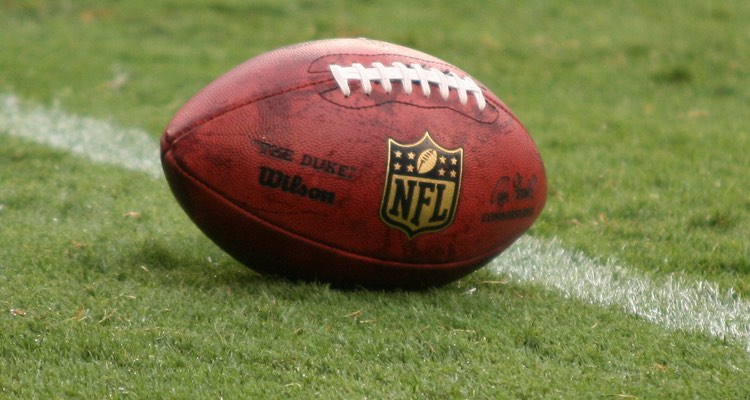 The music industry is beginning to crack down on NFL copyright violations in earnest, with one team reportedly already striking a six-figure settlement for its unauthorized use of protected audio.
CBS Sports recently published a preliminary analysis of the music industry's behind-the-scenes push for additional licensing payments from the National Football League – as well as individual franchises. At the time of this piece's writing, however, the Big Three record labels hadn't publicly addressed the matter.
In a brief statement, NFL Vice President of Communications Brian McCarthy acknowledged that the league and its teams have worked with record labels "for decades," and that they "look forward to working with them further." But the McCarthy didn't appear to specifically address the reported crackdown, which could dramatically affect the way the sports league utilizes music in promotional content.
Building upon the latter point, the use of music in social-media posts – and particularly footage of plays and on-field athlete interviews, with music playing in the stadium and, in turn, the video's background – is reportedly the labels' central concern, in terms of copyright violations. While licensed to play in the arenas themselves, the music isn't pre-cleared for social-media videos or other visual media.
Although most of the professionals tasked with crafting and posting promo content are aware of the licensing specifics presently – a quick look at several teams' social-media profiles suggests that little protected audio is making its way into messages – the crackdown also encompasses past infringements. Recent clips from the Los Angeles Rams, the Carolina Panthers, and the Pittsburgh Steelers feature sync-licensed tracks along with the original non-music audio – or lack songs altogether.
The Arizona Cardinals are reportedly the sole NFL team to have reached an agreement for the social-media copyright infringements thus far, though execs haven't formally commented on the purported deal. Interestingly, some of the Cardinals' newer Twitter videos include music from the stadium in the background. While brief and relatively difficult to identify, the songs are noteworthy given the heightened music industry scrutiny and the conspicuous absence of background music on other clubs' social-media accounts.
Separately, the Big Three labels have taken aim at Twitch and its longstanding policy of not licensing music. According to the Amazon-owned livestream platform, which rolled out a "Soundtrack by Twitch" catalog in late September but has yet to ink licensing deals with the leading labels or Merlin, "representatives for the major record labels started sending thousands of DMCA notifications each week."
These takedown notices center mainly on archival content, Twitch indicated, before encouraging users to forego playing licensed music – even in the background – while streaming. Separately, a U.S. senator has called for the Digital Millennium Copyright Act's replacement with "some type of a notice-and-staydown system."