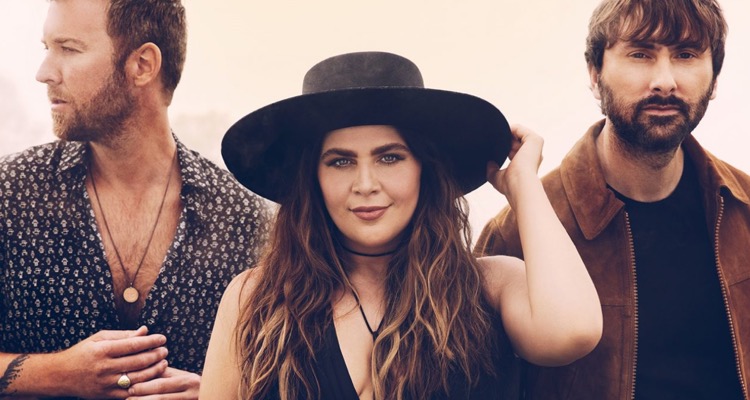 In July, roughly one month after changing their name from Lady Antebellum, Grammy-winning country trio 'Lady A' levied a firmly worded lawsuit against the original Lady A, a Seattle-based blues singer who's used the title since 1987. Now, the band is fighting to keep the case in a Nashville court.
Announcing in a formal statement that they'd officially changed their name to remove slavery connotations, the former Lady Antebellum also indicated that they were "deeply sorry for the hurt this has caused and for anyone who has felt unsafe, unseen or unvalued." Shortly thereafter, however, it came to light that Anita White, a black blues singer, had performed and released music as Lady A for more than three decades.
The two Lady As met and discussed the matter – including a potential compromise – and it seemed for a time that they would resolve the issue outside the courtroom. Nevertheless, the negotiations ultimately fell through – when Lady A demanded a $10 million payment for the name's use, per Lady Antebellum.  The band specified that they had acquired the Lady A trademark a decade back, and things took a litigious turn. Breaking her silence, Lady A (the longtime blues singer, that is) said she'd been "intimidated" and "bullied" by the band formerly known as Lady Antebellum.
The Seattleite Anita White also elaborated upon her experience (and the overarching courtroom confrontation) in a podcast with Digital Music News, before filing a countersuit in September. And a new joint status report (which DMN obtained), submitted as part of the ongoing legal saga, has shed light upon the status of the Lady A lawsuit.
Beginning by outlining the suit's discovery parameters (including scope, limitations, and the potential need for protective orders), the document then details a possible timetable for the process as well as the trial itself. Lady A and her legal team are looking to have their lawsuit heard before a court in Seattle, whereas the former Lady Antebellum members wish to see their own suit proceed in Tennessee.
If the Seattle judge allows discovery to commence in Anita White's suit – Lady Antebellum's complaint remains on hold because of the transfer request – Lady A expects that the expert discovery portion will conclude by the end of next July. Maintaining that discovery (in the Washington Lady A lawsuit) should wait until their original complaint proceeds, the country group relays that discovery could wrap up by August 30th, 2021.
Lastly, both parties state that the Lady A lawsuit "can be ready for trial" by November of 2021, but Lady Antebellum and its counsel emphasize once more that they believe the Seattle suit should be shelved until the original complaint in Tennessee proceeds. While a date hasn't yet been set for the latter trial, the Tennessee court "has suggested trial will occur no earlier than early 2022."
Here's a closer look at the word 'antebellum' and why Lady Antebellum wanted to distance themselves from it.