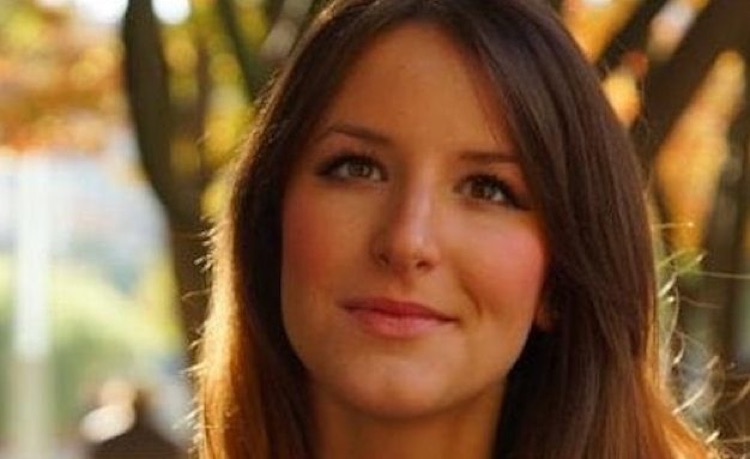 A pair of suspicious documents have surfaced on AEG Presents Director of Artist Development and Global Touring Michelle Swing, who currently resides in Los Angeles.
The perplexing connection between 29-year-old Anschutz Entertainment Group (AEG) executive Michelle Swing (pictured above) and Nashville bomber Anthony Quinn Warner has taken another twist. In the moments after the 63-year-old Quinn detonated his white RV in downtown Nashville on Christmas Day, documents revealed that Quinn had gifted two properties to Swing.
So who is Michelle Swing, and what is her connection to the Nashville bomber? In both cases, the 'quit claims' passed the Nashville properties entirely to Swing, strongly suggesting a relationship (familial or otherwise) between the two. Speculation naturally surrounded what that relationship was, and whether Michelle Swing had any knowledge or role in the massive Nashville bombing.
The gifted properties included a $160,000 house in the Nashville neighborhood of Antioch, bequeathed in January of 2019, and a $249,999 property in the same neighborhood, which was transferred last month.
Swing initially denied any knowledge of the deed transfers to the Daily Mail, while strangely noting that 'quit claims' don't require any formal notification to the recipient under Tennessee state law. "In the state of Tennessee you can deed property to someone else without their consent or their signature or anything," Swing apparently stated.
Now, newly-surfaced documents shared with Digital Music News directly contradict those comments.
One document shows Michelle Swing transferring one of the properties — specifically at 3724 Bakertown Road in Nashville, TN — while another shows a notarized signature by Swing herself. The documents, if verified, strongly point to Swing's knowledge of the property transfers and a relationship with Warner. Incidentally, the documents may be part of a single, larger contract, though a few pages seem to be missing.
Another wrinkle is that the documents show Swing transferring the property to Betty Christine Lane, who has been identified as Anthony Quinn Warner's mother. That follows information suggesting that Lane had been battling with Anthony Quinn Warner for ownership of the property following the death of Warner's father, Charles "Popeye" Warner. Warner's parents divorced prior Charles' death in 2011.
One explanation is that Swing was not only connected to Anthony Quinn Warner, but also intimately involved in a family drama surrounding the property.  The property at 3724 Bakertown Road is a relatively modest single-story residence.
Meanwhile, Swing has assumed a very low profile after issuing some initial comments on the matter. The AEG exec declined to respond to any inquiries to Digital Music News. After getting partially doxxed by multiple news publications and social media users, Swing has deleted her LinkedIn profile.
Anschutz Entertainment Group has also declined to comment on the matter.