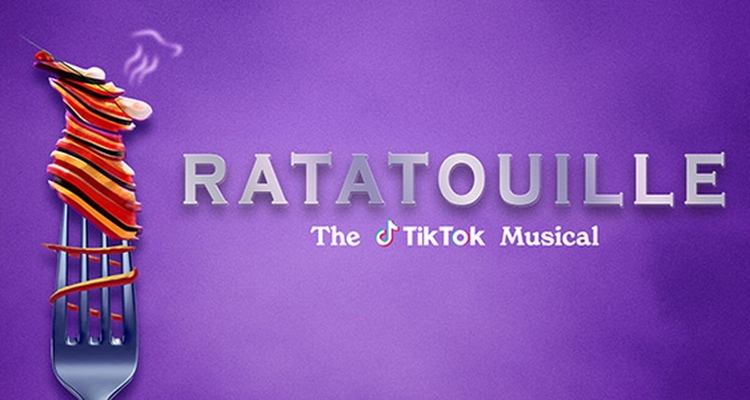 Ratatouille: The TikTok Musical is bringing some serious Broadway talent to its debut.
What started out as a joking tribute to one of Disney's most beloved movies has blossomed into something more. The one-time-only performance will be streamed online and will benefit the Actors Fund. As the title suggests, the concept is based on the 2007 Disney-Pixar film, Ratatouille. The musical came together on TikTok, with several creators writing songs based on the film.
The result is a Broadway live show built for the streaming age – enter the Ratatouille: The TikTok Musical.
The musical will stream on Friday at 7 pm ET for 72 hours on the TodayTix.com platform. Tickets for the event range from $5 to $50 and will benefit entertainment industry workers during the pandemic. Fans of the little rat who loves to cook decided to write their own songs about him.
Emily Jacobsen kicked off the trend on TikTok with her original composition, "Remy the Ratatouille." Blake Rouse also contributed with two songs, including "The Rat's Way of Life" and "Ratatouille Tango." Rouse told Rolling Stone the whole thing started as a joke among friends before evolving into something more.
"It started as a joke," Rouse relayed. "And then people sort of started saying, 'Hey, check this out. This could be the song, this could be the dance numbers, these could be the costumes.' People started to become invested in this TikTok musical theater baby everyone's collectively taking care of."
Theatrical production company Seaview is helping sponsor the event. The new music will be performed with the 20-piece Broadway Sinfonietta orchestra, with Jeremy O. Harris, Michael Breslin, and Patrick Foley serving as executive producers. Here's a peek at the full list of the star-studded cast for this event.
Ratatouille: The TikTok Musical – Full Cast List
Wayne Brady – Django
Tituss Burgess – Remy
Kevin Chamberlin – Gusteau
André De Shields – Ego
Andrew Barth Feldman – Linguini
Adam Lambert – Emile
Priscilla Lopez – Mabel
Ashley Park – Colette
Owen Tabaka – Young Ego
Mary Testa – Skinner
Ensemble
Cori Jaskier
Talia Suskauer
Nikisha Williams
JJ Niemann
John Michael Lyles
Raymond J. Lee
Joy Woods
Disney is not directly involved with the development of the musical in any way. However, the company has apparently granted its blessing for the stream. Actor Patton Oswalt, the original voice of Remy, also encouraged fans to check it out when it airs. It's just one of the emerging examples of how TikTok is influencing musical and Broadway culture in entirely new ways.