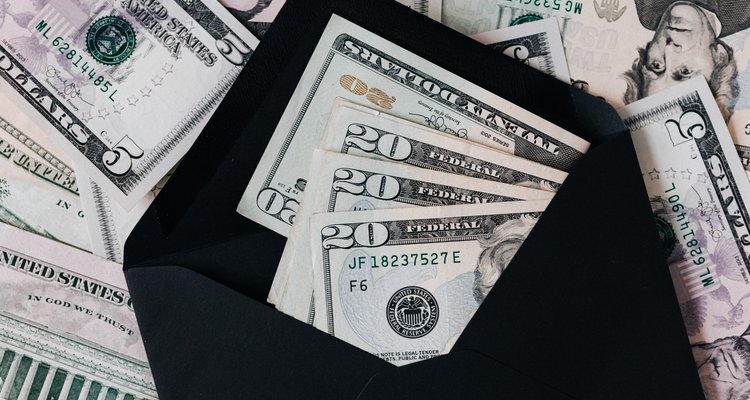 The government has officially started mailing the $600 second stimulus checks earmarked in the recently passed $892 billion aid package.
Since negotiations on a follow-up to the $2.2 trillion CARES Act began earlier this year, Digital Music News has provided regular updates about second stimulus checks. Owing to the far-reaching economic impact of the COVID-19 pandemic and its associated lockdown measures, a substantial number of Americans are without regular income and stand to benefit from the new round of once-off payments.
Moreover, members of the music community – including musicians and behind-the-scenes professionals – have been hit especially hard by the pandemic due to the widespread pause on traditional concerts and festivals.
After months of talks – and more than a little deadlock – Congress ultimately agreed to distribute $600 second stimulus checks, as part of a broader $2.3 trillion package. The majority of the spending (about $1.4 trillion) will be used to fund the government through September's end, whereas the remaining $892 billion or so pertains to the new stimulus legislation.
This latter bill, which spans a staggering 5,593 pages, includes $300 weekly federal unemployment benefits, $284 billion in new PPP loans, and several provisions that are seemingly unrelated to the pandemic (the felony streaming law and the CASE Act among them).
As mentioned, the government today (December 30th) started mailing the $600 second stimulus checks. Because of logistical hurdles and continued USPS shipping delays, it's difficult to say for certain when the checks will arrive in recipients' mailboxes.
However, the IRS plans to roll out an updated version of its "Get My Payment" tracking tool "in the near future." Once it becomes available, this feature can be used to check the status of second stimulus checks.
Americans who've submitted their direct-deposit specifics to the IRS should expect to see the $600 payment in their bank accounts throughout the remainder of this week and into the next, if it hasn't already arrived. Unlike the first stimulus check, this round of compensation encompasses $600 for adults who earned less than $75,000 in 2019 (and $150,000 or less for couples).
Plus, eligible individuals will receive $600 for each of their under-17 dependents. For example, a family of two adults and two children should get a check for $2,400. Importantly, dependents age 17 and up (such as seniors or college students) will not receive second stimulus checks, nor will their parents/guardians receive the $600 dependent bonus.
Lastly, many lawmakers (including Senator Sanders, Senator Loeffler, Minority Whip Dick Durbin, and Senator Perdue) have voiced their support for increasing the $600 second stimulus checks to $2,000, which the House voted on Monday to do (by a count of 275 to 134).
But Senate Leader Mitch McConnell blocked a unanimous consent request yesterday before introducing a bill that would up the payments while also repealing Section 230 of the Communications Decency Act, among other measures. Then, Senator John Cornyn blocked another unanimous consent request today, stating in part that "this [legislation] is not about helping the people that need it the most."
Disagreements concerning the possible vote on the $2,000 stimulus checks could come to a head on Friday, when the Senate is expected to attempt to override the president's veto on a $740 billion defense bill. Senator Sanders said in a tweet on Monday that he will "object" to the veto-override effort "until we get a vote on legislation to provide a $2,000 direct payment to the working class."