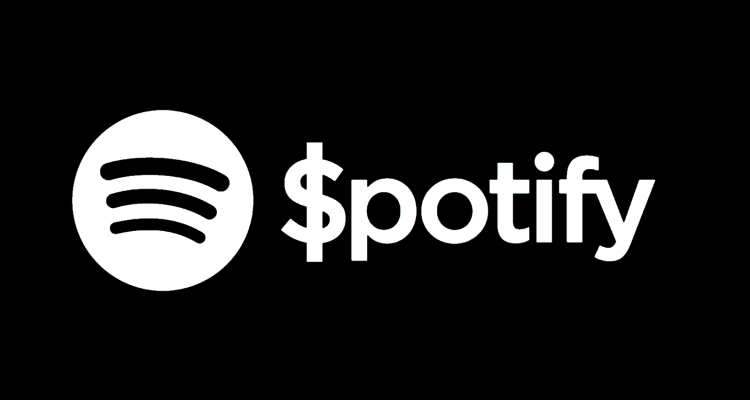 A new piece is shedding light upon the substantial royalties associated with white-noise tracks – and prompting some to ask whether it'd be easier to make money on Spotify by releasing white noise instead of actual music.
OneZero recently published an article about the companies and individuals that create SEO-optimized white-noise songs in an effort to make money on Spotify. According to the in-depth text, the works in question, featuring sounds from fans to ocean waves, appeal to a large number of relaxation-minded Spotify listeners. As of Q3 2020 – the Q4 2020 earnings report is slated to release on February 3rd – the Stockholm-headquartered platform had 320 million or so total users.
A United Kingdom-based company called Ameritz "fuels hundreds of generically named Spotify artist pages…with literal static," according to the investigative piece, which also links to a Facebook post that Ameritz penned on December 31st to celebrate reaching three billion streams.
Assuming that each of these plays derived from Spotify (though the music appears to also be available through Amazon Music and other streaming platforms), Ameritz would have generated between $9 million and $15 million, based upon Digital Music News' much-cited breakdown of Spotify's per-stream royalty rate.
And in a further testament to the considerable fan interest in white noise, one such track, entitled "Clean White Noise – Loopable with no fade," available through generic artist pages including "White Noise Baby Sleep," has garnered north of 400 million plays. Despite the 90-second-long track's title and near-silent audio, it bears mentioning that every Spotify song is "loopable" with a simple click. But it could well prove easier to make money on Spotify if the continuous-replay option is mentioned in the actual song title.
Although Spotify banned "SEO terms from being used as artist names and track titles" in 2017, the text indicates that Ameritz and others are still posting "keyword-rich projects to hundreds of 'sleep music' artist accounts," including by frequently rereleasing the same works on different pages. (Songs entitled "Joe Rogan Experience," a 40-second-long track among them, continue to populate results pages when one searches Spotify for the comedian's popular podcast.)
At the time of this piece's publishing, neither Spotify nor Ameritz had commented publicly on the matter raised in the OneZero article. And needless to say, the apparent prevalence of white-noise songs on the platform raises interesting questions about what exactly constitutes (or should constitute) royalty-bearing audio.
Vulfpek's all-silent Sleepify effort was removed from Spotify back in 2014, and one can make the argument that the distinction between pure silence and near silence (as in the abundance of available white-noise tracks) is insignificant – especially given that the latter "songs" generate the same per-stream royalties as proper music.
White-noise tracks are also inherently easier than true music to "loop." Building upon the point, Spotify in August cracked down on millions of "fake" BTS streams that derived largely from diehard fans' repeat plays.
Adding to the nuances and implications of the discussion, Spotify kicked off the new year by taking down albums for alleged "artificial streams" – though many of the impacted musicians have denied using third-party promotional services to inflate their play counts.