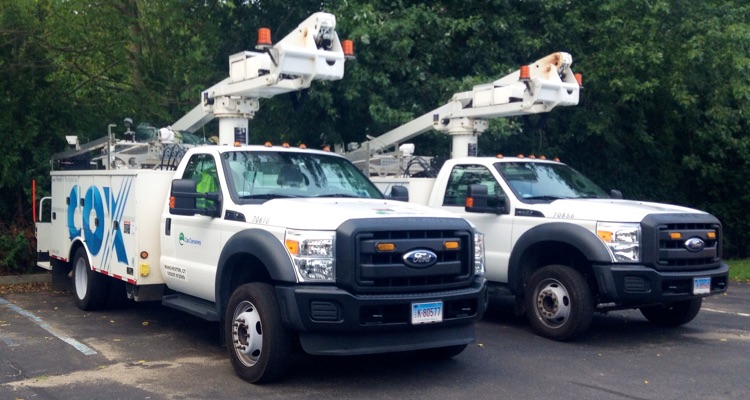 A federal court has ordered mega-ISP Cox Communications to pay the entire $1 billion copyright infringement penalty that a jury levied against it in December of 2019, as part of its years-long courtroom confrontation with the RIAA and the Big Three labels.
The underlying lawsuit between Atlanta, Georgia-headquartered Cox Communications and the RIAA initiated in late July of 2018, when the major labels formally alleged that Cox had reaped substantial profits from "massive copyright infringement committed by thousands of its subscribers."
A jury in late December of 2019 agreed with the plaintiffs, finding Cox Communications guilty of both vicarious and contributory infringement on some 10,017 works – and attaching a $99,830.29 fee to each of the alleged violations, bringing the grand damages total to just over $1 billion. (The amount was rounded down to $1 billion even on the "total damages" line.) Then, in early June of 2019, U.S. District Judge Liam O'Grady dismissed the majority of Cox's challenges against the stunning verdict, but indicated that the disclosed total of 10,017 allegedly infringed works may have been "premature."
Consequently, Judge O'Grady granted Cox Communications time to provide an updated list, accounting specifically for claims that "certain works at issue were derivative of others." The court would proceed to use this list (along with that provided by the plaintiffs) to determine the precise number of copyright infringement instances and, in turn, the total damages owed.
Now, two new legal documents, shared with Digital Music News this afternoon, reveal that Judge O'Grady has upheld the $99,830.29 in damages for each of the allegedly infringed works – or a rounded-down total of $1 billion.
In a six-page-long order (dated today, January 12th), Judge O'Grady explained that whether the plaintiffs, including Sony Music, Universal Music, and Warner Music, "are entitled to statutory damages for derivative works is a question of law, and one that has been answered in the negative by case law persuasive to the Court."
In other words, statutory damages (in this case, almost $100,000 for each of the aforementioned 10,017 works) shouldn't be calculated for derivative works. Nevertheless, Cox must still pay the full $1 billion, for all 10,017 works, because it "did not present evidence of the supposed relationship between the sound recordings and musical compositions at trial." Rather, the entity did so in an August of 2019 motion for summary judgement.
"Sony successfully argued" when opposing this motion for summary judgement that the possibly derivative works across the two lists introduced by the plaintiffs "presented factual questions that a jury was required to answer." After the court denied the motion, "trial then proceeded and Cox put forth no testimony regarding the duplicative works.
"The court also incorrectly assumed that the calculation of the number of duplicative works would be a ministerial act using evidence in the trial record" – though Sony Music "correctly and forcefully" argued that the "complex" breakdown "is not ministerial."
Towards the order's conclusion, Judge O'Grady wrote: "Cox's failure to present evidence to the jury that it had infringed on only 7,579 works resulted in the jury's determination that Cox had infringed on 10,017 works. … Clearly, the number of derivative works in play in this case was a question for the jury. The jury answered that question with the information available, and Cox did not provide the information to the jury that it has provided to the Court in its post-brief trial."
In a concise second order, also dated January 12th, Judge O'Grady confirmed the full ruling against the defendants, "in the amount of One Billion Dollars ($1,000,000,000.00)."