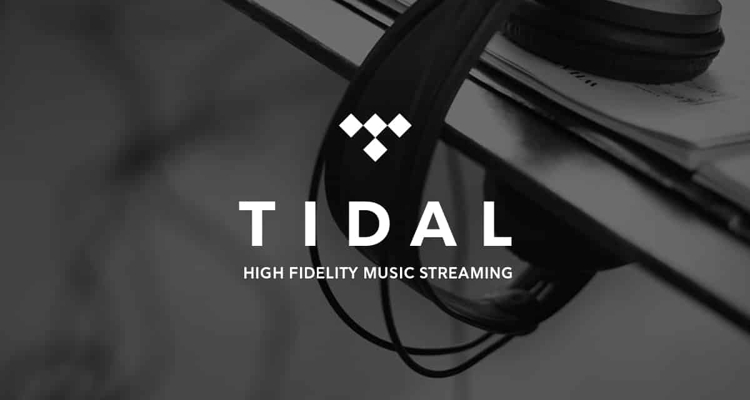 Project Panther Bidco Limited, the parent company of Jay-Z's Aspiro and Tidal, has released its 2019 earnings report.
Digital Music News obtained an exclusive copy of the nearly 40-page-long document, which covers the financials of Project Panther Bidco (as well as its Oslo-headquartered Aspiro Group subsidiary and, in turn, Tidal) through December 31st, 2019.
Tidal experienced a year-over-year revenue uptick of $19.27 million in 2019, the report indicates, with earnings having come in at $166.91 million against $147.64 million in 2018. Of this $166.91 million, $165.82 million is attributable to Tidal user subscriptions, with the remaining $1 million or so having derived from "sponsorship."
UK-based users produced modestly larger subscription revenues than in 2018, at $8.07 million, to $58.26 million for rest of world (which generated $52.45 million in 2018) and $100.58 million from stateside subscribers.
Cost of sales swelled to more than $117.48 million (a year-over-year increase of $14.57 million), while administrative expenses jumped $23.27 million, to roughly $104.71 million. Consequently, Tidal's total loss for 2019 (after factoring for a $3.5 million "currency translation difference") finished at approximately $52.2 million.
On the assets and liabilities front, current assets stayed largely the same in 2019, at $22.89 million – though current "trade and other payables" liabilities hiked to $155.22 million, compared to about $104.82 million in 2018. Thus, Tidal's net current liabilities through 2019 totaled $132.86 million. As something of an aside, the impact of the COVID-19 pandemic on Aspiro/Tidal operations "has not been significant," and the entities "expect this to remain the case," a director-signed note (dated December 30th, 2020) relays.
Tidal employees' cumulative wages and salaries in 2019 approached $19 million, while the number of directors and key management decreased from seven in 2018 to five, and total "operations and administration" team members grew from a monthly average of 231 to 238. Calculating based upon workers and wages, employees took home an average salary of $79,831. (This figure is, of course, approximate – including because "key management" most likely earned substantially above the mean.)
Finally, the company owed $10.8 million to Project Panther Ltd, the "sole shareholder of Project Panther Bidco Limited," at 2019's conclusion. The text lists Tidal Uganda as a subsidiary (its address in Kampala is a PO box, however) towards the earnings report's end, in addition to Tidal Brazil in Rio de Janeiro.
Back in August of 2020, a few months after it came to light that Norwegian authorities were officially investigating the Jay-Z-owned streaming service for data fraud, Tidal dropped $7 million on Sensorium VR "tokens," which will serve as the official in-game currency of Sensorium's upcoming Galaxy Hub. More recently, reports emerged last month that Jack Dorsey's Square is considering acquiring Tidal.