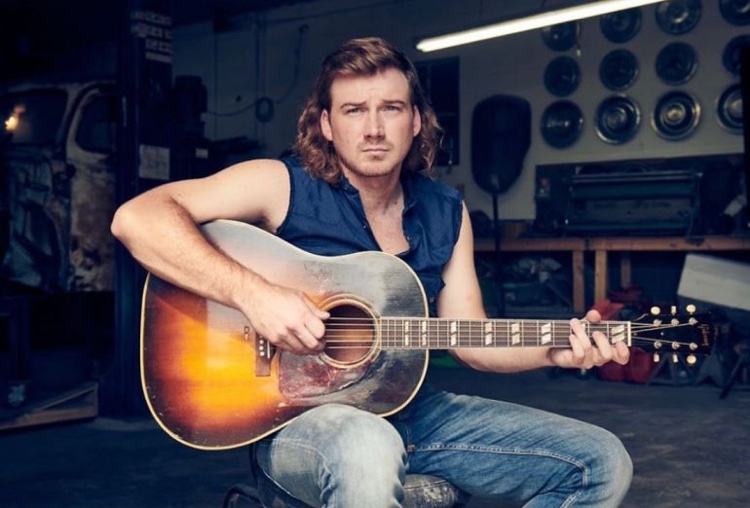 Early this morning, major radio conglomerate Cumulus started removing Morgan Wallen from its playlists. But that was just the beginning of the fallout for the country superstar.
Just hours after the Cumulus Media directive, first reported by Digital Music News early this morning, Morgan Wallen is now getting removed by other major radio conglomerates, major streaming platforms, and even his label. On the radio front, DMN has learned the iHeartMedia has also taken swift action to scrub Wallen from its playlists, the first of several repercussions against the country singer.
Radio has been a powerful propellant for Wallen's meteoric rise to fame, but a large percentage of his listening comes from streaming platforms. Neither Spotify nor Apple Music have issued statements on the matter, but Wallen's tracks have now gone missing from several marquee country playlists. For example, Wallen's music is no longer present on Spotify's 'Chillin' on a Dirt Road' playlist, which boasts more than 2.5 million listeners.
Elsewhere, the BBC has reported that Wallen's tracks have been scrubbed from Spotify's Hot Country Songs playlist and Apple Music's Today's Country. Both are among the most influential country playlists in the streaming world.
Then, just moments ago, Wallen's major label deal started to fall apart. Wallen is inked to Nashville-based Big Loud Records, which has also birthed the careers of country acts like Florida Georgia Line and Chris Lane. Big Loud Records has partnered with Republic Records/Universal Music Group on Wallen's soaring successes, but now Wallen's deal has been 'suspended indefinitely'.
Here's a statement just shared by Big Loud: "In the wake of recent events, Big Loud Records has made the decision to suspend Morgan Wallen's recording contract indefinitely.  Republic Records fully supports Big Loud's decision and agrees such behavior will not be tolerated."
Whether that means Wallen is getting dropped is unclear, though the Big Loud 'suspension' means the label can theoretically resume working with Wallen if the situation cools down. That position, which allows Big Loud to retain Wallen and his sizable revenue streams, could draw its own backlash for not being strong enough.
Update: Country Music Television (CMT) has just removed Wallen from their broadcasts, according to an announcement shared with DMN. Separately, the Academy of Country Music (ACM) has declared the singer ineligible for this year's awards; previously, Wallen was a frontrunner to receive accolades. Any potential appearances by Wallen on the ACM Awards have also been canceled.
"The Academy does not condone or support intolerance or behavior that doesn't align with our commitment and dedication to diversity and inclusion," the trade group's statement reads. "The Academy does not condone or support intolerance or behavior that doesn't align with our commitment and dedication to diversity and inclusion. As a result of this unprecedented situation, the Academy will be reviewing our awards eligibility and submission process, ensuring our nominees consistently reflect the Academy's integrity."
Update 2: Both SiriusXM and its subsidiary Pandora have also removed Wallen from their playlists effective Wednesday evening (February 3rd). Radio conglomerate Entercom has also joined iHeartRadio and Cumulus Media in banning the singer.
Update 3: Talent agency William Morris Agency (WMA) has also nixed its relationship with Wallen. WME had managed the singer's touring career. So far, it's doesn't look like any shows have been canceled because of the incident, however.
Over the weekend, Morgan Wallen was filmed using the n-word while getting dropped off at his house.
Wallen seemed to be inebriated and used the slur to refer to a friend. Referring to the unnamed friend, he says, "take care of this p—y ass motherf—r," followed by "take care of this p—y ass n—." After that remark, Wallen walks towards his front door to crash for the night.
The video, released by TMZ, was followed by another video showing Wallen exiting his residence the following morning to prove his identity.  Shortly thereafter, Wallen issued an apology.
"I'm embarrassed and sorry," Wallen stated. "I used an unacceptable and inappropriate racial slur that I wish I could take back. There are no excuses to use this type of language, ever. I want to sincerely apologize for using the word. I promise to do better."