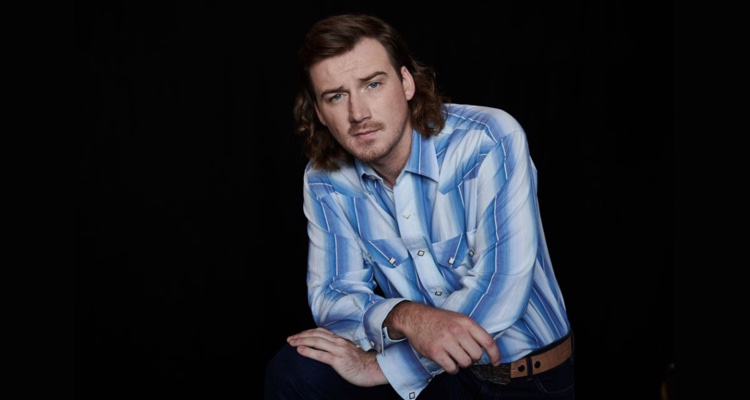 Less than 48 hours after video emerged of Morgan Wallen saying a racial slur, more than a dozen major media companies, nearly every major radio station, and multiple streaming services have canceled the country singer. That has caused a massive drop in radio plays and playlist slots, but the negative publicity appears to be driving heavy streaming and album sales increases.
Early Wednesday morning, Digital Music News first reported that Morgan Wallen was being removed by hundreds of Cumulus radio stations. The radio conglomerate issued an urgent email to station program directors to remove Wallen's music from their playlists after video of the singer saying the n-word emerged. But that was just the start of a string of companies removing, suspending, disqualifying, or otherwise canceling their ties to the fast-rising country star.
The list of cancellations is now steep. Just in the past 24 hours alone, Wallen has been nixed from SiriusXM, which also includes Pandora. William Morris Agency, which managed Morgan Wallen's touring career, has also severed its relationship with the singer (though Wallen's tour dates haven't been canceled). Others dropping the artist include hundreds of iHeartRadio and Entercom stations, CMT, and the Academy of Country Music Awards, which disqualified the star from receiving future accolades.
Elsewhere, both Spotify and Apple Music removed the '7 Summers' singer from marquee country playlists, while Wallen's label, Big Loud/Republic, a division of Universal Music Group, has suspended the star 'indefinitely'. On that last point, it's important to note that Big Loud/Republic didn't drop the singer — instead choosing to retain the artist while issuing a vague 'suspension.'
Now, data from the past few days is starting to trickle in, and it shows massive increases in both streaming volumes and total single and album sales for the singer.
As mentioned, Spotify has scrubbed the country superstar from their coveted country playlists. Yet a quick scan of Spotify's top 100-streamed tracks reveals actual increases for Wallen's music. A total of 15 of Wallen's songs from various albums rank in Spotify's top 100 tracks, with 'Wasted On You," "Sand In My Boots," and "Somebody's Problem" all ranking among the 20 most-streamed songs on the platform on Wednesday, February 3rd.
Each of those tracks garnered more than 500,000 plays on Wednesday, with only the likes of Olivia Rodrigo, Ariana Grande, Bad Bunny, The Weeknd, SZA, and other pop superstars edging Wallen out in total plays.
In total, a just-released tally from MRC Data shows a 339% increase in total song and album sales over the previous day, with more than 22,500 aggregated sales on Wednesday alone.
Those above-referenced songs are just three tracks out of 15 in Spotify's top 100 alone, with Wallen's chart positions likely to rise over the coming days. "Wasted On You," for example, was played more than 561,000 times over the past day, up more than 11% from the weekend. The staying power is even more surprising given that Wallen is nowhere to be found on mega-playlists like Hot Country, which boasts more than 6 million followers.  That means Wallen isn't getting many accidental or background listens, but rather more active on-demand plays.
But perhaps the more surprising story surrounds Wallen's recently-released Dangerous: The Double Album. 
Also according to MRC Data, sales of the double album (which includes streaming, downloads, and physical purchases), jumped more than 500% (i.e., 6 times) on Wednesday. In total, Wallen sold more than 7,000 copies on February 3rd, up 511% over sales generated on February 2nd.  The album itself was released on January 8th. Those sales figures include aggregated streams of songs contained on the album, a bulk of which come from platforms like Spotify, Apple Music, Amazon Music, and YouTube.
Beyond Dangerous, earlier releases are also enjoying a newfound surge. Wallen's earlier LP, If I Know Me, topped sales of 1,500 on Wednesday, a bounce of 1,519% compared to near-zero sales the day before.
Elsewhere, Wallen is dominating song downloads on Apple's iTunes Store.
While most of Apple's energies are now focused on streaming, its download store remains active.  Currently, Wallen has an astounding 24 tracks ranked in the iTunes Top 100 song download chart, with 5 tracks in the top 10.  MRC also notes that Wallen's top-ranked songs each crossed sales of 1,000 on Wednesday, with none crossing the mark the day before.
Over the weekend, Wallen was filmed by a neighbor calling a friend the n-word while returning from a rowdy night of partying. The video, published by TMZ on Tuesday, sparked a massive backlash and apology from the singer.