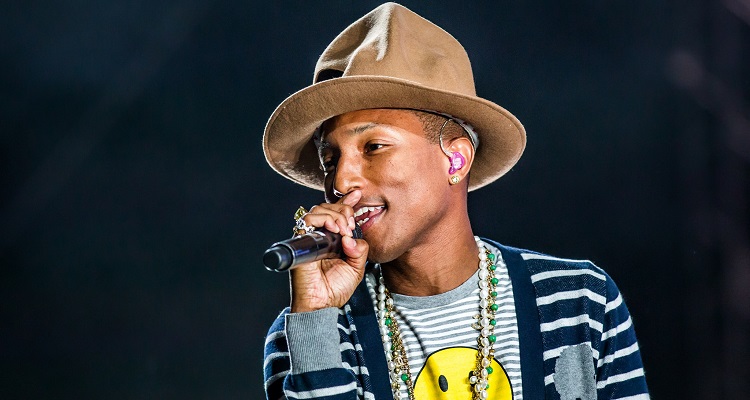 The Marvin Gaye estate and "Freedom" creator Pharrell Williams have jointly demanded that the court make a ruling in their latest legal showdown.
Representatives for Marvin Gaye as well as counsel for Pharrell Williams recently called for a decision in their ongoing courtroom confrontation, which initiated in December of 2019. For background, a federal appeals court in 2018 upheld a multimillion-dollar verdict against Williams and Robin Thicke, who a jury determined had infringed upon Marvin Gaye's "Got to Give It Up" (1977) in their "Blurred Lines" (2013) track.
But in December of 2019, the Marvin Gaye estate accused Pharrell Williams of perjury based upon comments he made during a GQ interview with Rick Rubin, purportedly contradicting statements he offered during the original trial. "I did not go in the studio with the intention of making anything feel like, or to sound like, Marvin Gaye," Williams had relayed while under oath.
During the GQ interview, however, the Virginia Beach-born artist indicated: "What we [Williams and frequent collaborator Chad Hugo] always tried to do was reverse engineer the songs that did something to us emotionally and figure out where the mechanism is. … Try to figure out if we can build a building that doesn't look the same but makes you feel the same way. I did that in 'Blurred Lines' and got myself in trouble.
"Stevie Wonder told me, he said, 'You gotta get the right musicologists in there because juries don't understand. It's very technical what you've done,'" added Pharrell Williams.
On top of the $5 million verdict, Marvin Gaye's estate called on Williams to pay millions in legal fees from the years-long lawsuit. (He and the case's additional defendants were found liable for copyright infringement, but not willful copyright infringement, which, among other things, would have compelled them to cover the Marvin Gaye estate's legal fees.)
Williams and his counsel in February of 2020 pushed back against the claims, while the Marvin Gaye estate returned fire in early March, just before the domestic onset of the COVID-19 pandemic. The case has been shelved since then due to coronavirus-prompted delays, and the involved legal teams have now requested that the court "issue a decision within 30 days or advise the parties in writing of the date by which the decision shall be made."
On Friday, February 5th, Adidas released Williams's PW HU NMD Cream shoes. Like many artists' exclusive footwear products, the sneakers appear to be in high demand, judging by the substantial sums that they're fetching on Ebay and other resale platforms. Separately, rumors emerged in late December that Master P was looking to purchase Reebok from Adidas, but a deal hasn't yet come to fruition.