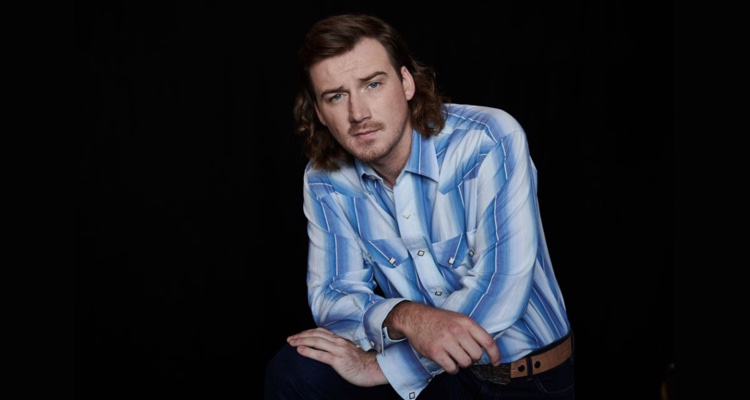 Despite being removed from nearly every radio station and prominent streaming playlist in America, Morgan Wallen is now the best-selling artist of 2021.
We've been covering the ugly fallout surrounding Morgan Wallen, the fast-rising country superstar who was filmed using the n-word outside of his home after a night of partying. That looked like the end of his career, though Wallen's fans quickly rallied around the artist. Now, newly-surfaced data shows that Wallen is enjoying a sustained surge in on-demand streams, album sales, and song downloads following the incident. In fact, he's now the best-selling artist in America this year.
The ranking comes from MRC Data, which notes that Morgan Wallen now tops both on-demand streaming and 'overall album consumption units.' Most of the on-demand streaming is coming from Spotify and Apple Music, which collectively dominate the market, though other platforms like Amazon Music and YouTube Music are also contributing to the tally.
Wallen was already a top-ranked artist heading into the controversy, which first emerged on February 2nd, though MRC notes that 25% of Wallen's 2021 sales came during a 9-day period following the leaked video.
Wallen's racial slur prompted a blanket ban by nearly every radio station in America, and a scrub from coveted Spotify and Apple Music playlists. SiriusXM and Pandora soon followed with similar bans, while William Morris Endeavor quickly dropped the artist and the Country Music Awards banned Wallen from future prize eligibility. (Incidentally, Wallen wasn't dropped by his label, Big Loud/Republic, part of Universal Music Group; the label instead 'indefinitely suspended' the artist, and it appears that they've been working the artist's recently-released Dangerous: The Double Album).
And speaking of Wallen's latest album, Dangerous has been topping multiple album charts for six straight weeks.
In most cases, that type of success is impossible without the support of platforms like Spotify, though it should be noted that the streaming giant quietly released both 'enhanced' and 'bonus' versions of Dangerous: The Double Album for fans. The loaded-up album versions include extra tracks and some narration by Wallen.
But Spotify's willingness to embrace Wallen ends there. The platform has not reinstated the artist to their marquee country playlist, Hot Country, which boasts over 6 million followers. That hasn't slowed demand for Wallen's music on Spotify, however: both 'Wasted on You' and 'Sand In My Boots' are currently among the top-50 most-played songs on the platform in the US.
Meanwhile, we've reported that country radio stations have been battling angry fans who've vowed to stop listening if Wallen wasn't reinstated. So far, however, stations seem to be sticking to the ban. But that stance is having little impact on Wallen's sales and popularity. That's a far cry from the pre-digital days of traditional radio, when broadcast radio could easily make-or-break an emerging artist.