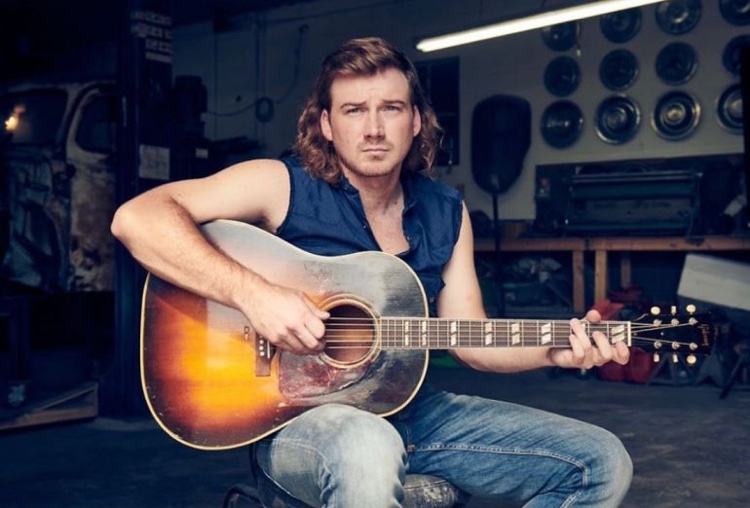 Knoxville-based WMYL — aka 96.7 Merle FM — has broken ranks and become the first radio station in America to reinstate Morgan Wallen following a poll of its listeners. Other stations may soon follow.
We've reported on the intense pressure facing country radio stations to reinstate Morgan Wallen after uniformly banning his music. So far, corporate conglomerates like iHeartMedia and Entercom have blocked that from happening. But now, one major country radio station has broken ranks with the ban: Knoxville, TN-based WMYL, or 96.7 Merle FM.
In the face of an outcry from Wallen fans, WMYL decided to issue a poll to its listeners. In response to the question of whether Morgan Wallen should be reinstated, an overwhelming 92% said yes. WMYL says that more than 35,000 listeners responded to the poll, and that the singer was quickly reinstated after the results came in.
"We were disappointed by the behavior in the video," WMYL station owner Ron Meredith relayed in a statement. "But we were also uncomfortable with sitting in judgment."
Accordingly, WMYL simply turned the Wallen question over to its listeners. "We are going to now literally let East Tennessee country listeners vote," Meredith said ahead of the poll. "If they say no, Morgan's music stays off 96.7 Merle. If they vote yes, we will play the songs local country listeners want to hear most. That's the business we are in."
Within days of Wallen uttering a racial slur outside of his home, the singer found himself removed from nearly every radio station in America.  Wallen was also banned by SiriusXM and Pandora, scrubbed from coveted Spotify and Apple Music playlists, stripped of his eligibility at the American Country Awards, dropped by his agent William Morris Endeavor, and 'suspended indefinitely' by his label, Big Loud/Republic (Universal Music Group).
None of that seemed to matter: in spite of the mass-cancellation, or more likely because of it, Wallen's album sales and on-demand streams surged.  At the time of this writing, Wallen remains the best-selling artist of 2021, though major radio stations are still refusing to reinstate his music.
On the ground in Knoxville, the closest major city to Wallen's hometown, rival country stations are continuing their bans.
But WMYL, owned by M&M Broadcasting, has used the controversy to distance itself from its larger, corporate owned-rivals. "96.7 Merle believes listeners should be in charge of what we play, not suits in some far-off city," the station explained in its poll.
Given the extremely-lopsided poll result, WMYL's reinstatement could result in a flock of newfound listeners. It's a move that could be duplicated in other markets, with larger stations feeling increased pressure to lift the ban if listenership declines.
Elsewhere, fans appear to be exerting similar pressure on platforms like Spotify. Earlier this week, Digital Music News first reported that Spotify had partially lifted its playlist ban on Wallen. The artist recently reappeared on Spotify's Country Coffeehouse, which boasts nearly 600,000 followers.