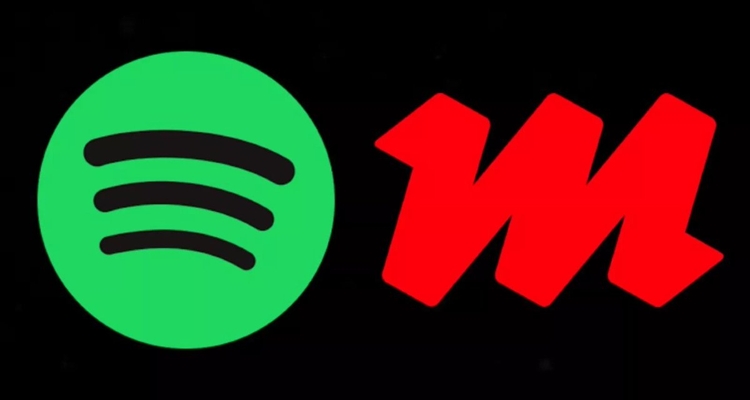 K-pop returns to Spotify after a global licensing deal was struck between Spotify and Kakao Entertainment.
Representatives from both companies confirmed an agreement allows Kakao M content on Spotify again. "We are pleased that Kakao Entertainment's content and artists are back on Spotify, allowing 345+ million global listeners across 170 countries to once again enjoy the music they love," a Spotify spokesperson confirms.
"Through its diverse partnerships around the world, including Spotify, Kakao Entertainment hopes that music lovers around the world can easily access its artists' music content to enjoy K-pop," confirms the Kakao M spokesperson.
"Kakao Entertainment remains committed to the Korean music ecosystem and its growth and will continue protecting the rights of artists, labels, and local rights holders going forward," the statement continues.
After two weeks of negotiation, K-pop returns to Spotify amid a licensing agreement with Kakao M.
On March 1, hundreds of K-pop songs under the Kakao M label disappeared from the service. That's because a global licensing deal between Spotify and Kakao M lapsed amid negotiations. The lack of K-pop on Spotify caused some fans to cancel their Spotify premium subscriptions and urging others to do so on social media.
Acts affected by the Spotify K-pop blackout include IU, Epik High, Seventeen, Mamamoo, Monsta X, Loona, Golden Child, Momoland, and Pentagon, among many others.
Spotify launched in South Korea in February 1 in a highly anticipated rollout. Its main streaming competitor is Melon, a subsidiary of Kakao Corp. Spotify confirmed the license expiration and said it was working with Kakao M to renew its global licensing agreement.
"It is our hope that this disruption will be temporary, and we can resolve the situation soon," Spotify said at the time. Spotify's launch in South Korea pits the streaming giant against some deeply entrenched local services.
Kakao Corp.'s Melon has an estimated 8.1 million subscribers already. That number has likely grown since all of K-pop disappeared for two weeks from Spotify. Other established players in the South Korean music streaming industry include KT Corp.'s Genie Music, with 4.47 million subscribers. SK Telecom's Flo is also a competitor, with 2.86 million monthly active subscribers.
At launch, Spotify introduced 120 playlists exclusively for the South Korean market. Those playlists include Hot Hits Korea, New Music Friday Korea, Korean Music Rising, and Fresh! New Music Korea. Spotify hopes its playlist features will attract South Korean music listeners to its offering, now that K-pop has returned.