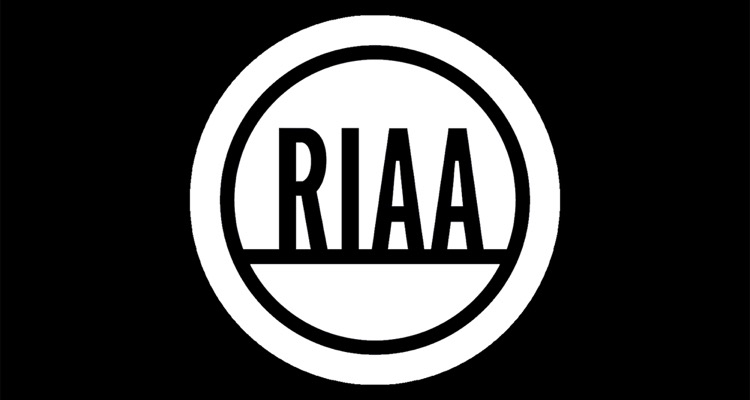 The Recording Industry Association of America (RIAA), the National Music Publishers' Association (NMPA), the American Association of Independent Music (A2IM), and others have called out Twitter for allegedly failing to address "the rampant theft of creative works on its platform."
The RIAA, the Recording Academy, Songwriters of North America, and additional entities yet took aim at the social-media platform in an open letter, delivered to lawmakers ahead of Twitter and Square CEO Jack Dorsey's appearance before the House's Energy and Commerce Committee. (Facebook's Mark Zuckerberg and Alphabet/Google CEO Sundar Pichai also participated in the virtual hearing, which centered on disinformation and extremism.)
Towards the start of the more than 1,300-word-long letter – which arrived about three months after RIAA head Mitch Glazier criticized Twitter for allegedly engaging in piracy "at an industrial, massive scale" – the music-industry organizations bluntly expressed their licensing-related qualms with the platform.
"While Twitter publicly claims to support artists and creativity, in the real world, it erects almost insurmountable obstacles to artists and creators trying to protect their work online," the open letter's authors wrote. "We believe there is much to be learned from the gaping disconnect between Twitter's lofty promises to artists and its heavy-handed and inadequate actions."
From there, the authors emphasized that the music industry had sent "over 2 million infringement notices to Twitter" during 2020, about 200,000 of which pertained to "pre-release leaks." The message then highlighted music's ongoing streaming growth and the obstacles that piracy could pose to this expansion, before shifting to the threat presented by "obvious pre-release leak accounts."
"Twitter does nothing to proactively find and address these accounts, leaving it to artists, songwriters and their label and publishers [sic] partners to do all the work," the organizations penned. "And while commercially established artists and their representatives can sometimes fill in the gaps, smaller acts, new bands, and non-commercial creators are left with no meaningful recourse at all."
Finally, the authors called on Twitter to provide "high-volume 'API' access to the underlying data stream in order to [allow creators to] search for and notice infringement of their work at scale," pointing out the perceived drawbacks of the currently available free API access and the more comprehensive API access that Twitter requires individuals to "pay handsomely" to use.
Plus, the authors indicated that "Twitter must do better," including by "developing its own content protection technologies or licensing technologies" and by "licensing and paying for the music that it uses." At the time of this piece's publishing, Jack Dorsey – whose Square payment-processing company acquired Jay-Z's Tidal for $297 million earlier this month – hadn't commented publicly on the letter sent to members of Congress by the RIAA, the NMPA, and others.
Of course, this complaint is coming from some of the largest labels and publishers in the world — which means the focus is on superstar musicians and songwriters. Smaller and developing artists, however, may have little problem with Twitter, especially on the promotional side. For those looking to quickly spread new music, tour dates, or simply stay connected with fans, Twitter can be a pretty useful tool. It can also be used to attract bigger partners, including labels, publishers, and festival bookers (for artists looking to make convincing industry impressions, here's a great guide on how to create your electronic press kit, or EPK in 2021).
In terms of the congressional hearing itself, some 55 minutes' worth of opening statements made way for a roughly five-hour-long discussion, which touched on everything from social-media platforms' content-moderation and censorship policies to the diversity of their teams and the algorithms they use to target users. But the unauthorized use of protected media didn't appear to be a topic of discussion during the marathon congressional grilling.