The unprecedented COVID-19 pandemic has definitely changed streaming habits. So what are the most popular music streaming services? The answer may surprise you.
A new global study conducted by YouGov highlights how streaming habits have changed over the last year. People in the United States and Great Britain did more active listening (music listening and podcasting), while passive listening (radio) decreased. That's largely attributed to people spending more time at home than in their cars.
A breakdown of demographics showcases how popular music streaming services are by age group. Let's take a look.
Most Popular Music Streaming Services – United States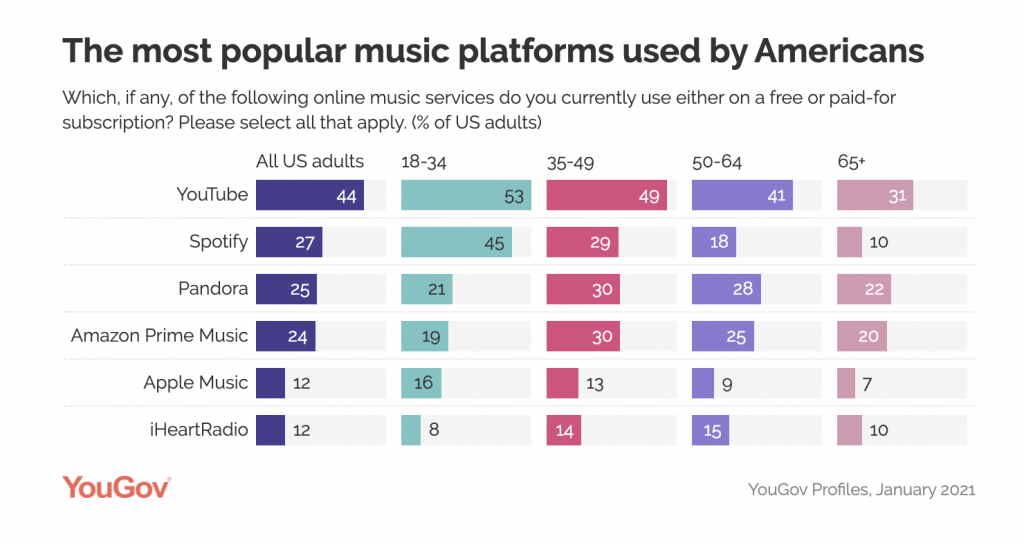 YouTube is firmly ahead of all other music streaming services among US adults at 44%. It also dominates every single age demographic bracket, helping it maintain that solid lead. Respondents were asked to answer which music services they use, either free or paid subscriptions.
YouTube – 44% of all US adults
Spotify – 27% of all US adults
Pandora – 25% of all US adults
Amazon Prime Music – 24% of all US adults
Apple Music – 12% of all US adults
iHeartRadio – 12% of all US adults
Most Popular Music Streaming Services – Great Britain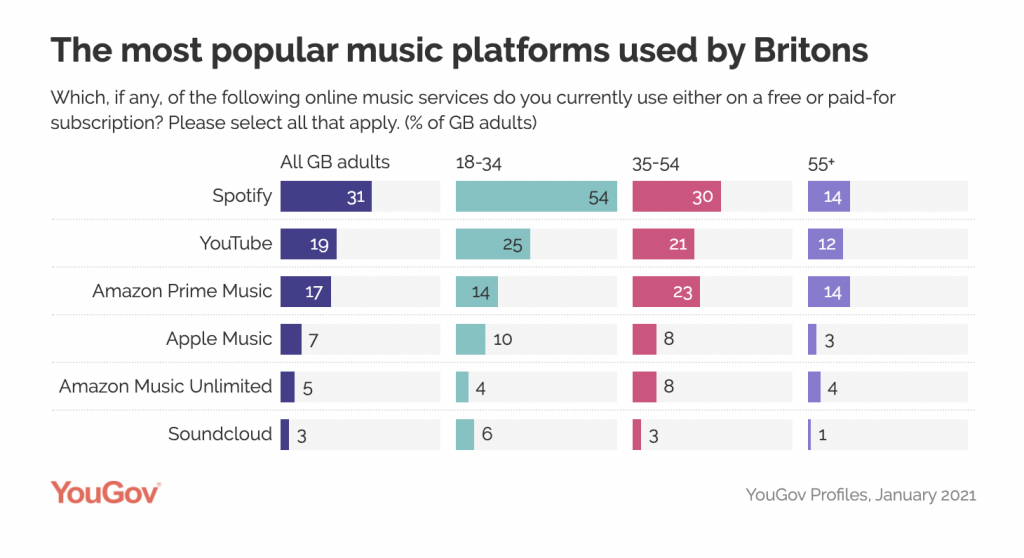 The data is slightly different when you examine people in the UK and Ireland. Spotify is the top music streaming service for all adult Britons, but YouTube is catching up in certain age demographics. Spotify's popularity in the UK and Ireland tapers off slightly among people who are aged 35 or older.
Amazon Prime Music is especially popular among older Britons. That demographic is just as likely to be using Amazon Music as Spotify or YouTube for their music listening.
Most Popular Music Streaming Services – France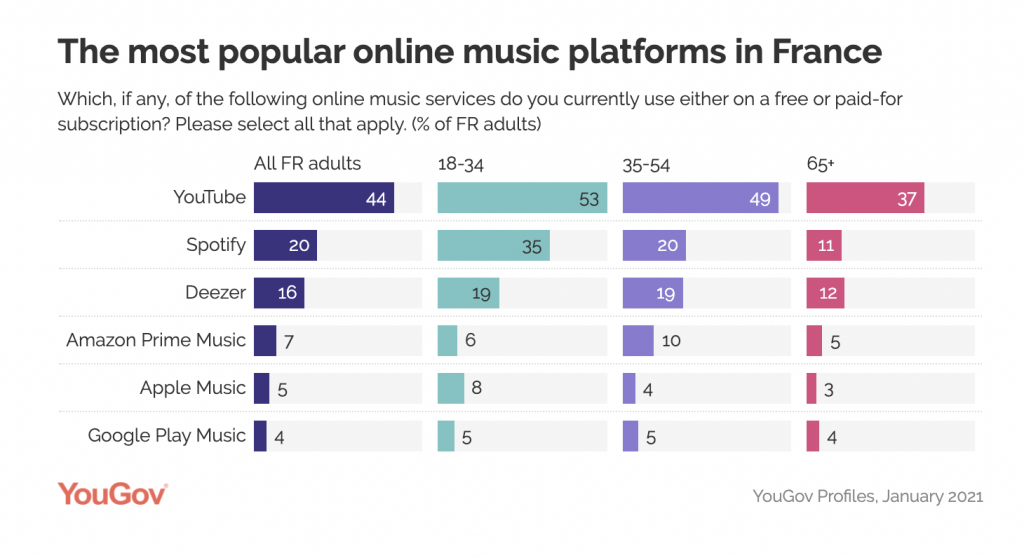 French music streaming popularity looks more similar to the United States than the UK. YouTube is the top online music service used by French adults, dwarfing the competition. Spotify is second, followed by Deezer at a close third. That shouldn't be too surprising, given that Deezer is a French-owned music service.
Rivals like Amazon Prime Music, Apple Music, and Google Play Music (now defunct) also barely chart in France. YouTube's replacement for GPM, YouTube Music – is not on the chart at all.
Most Popular Music Streaming Services – India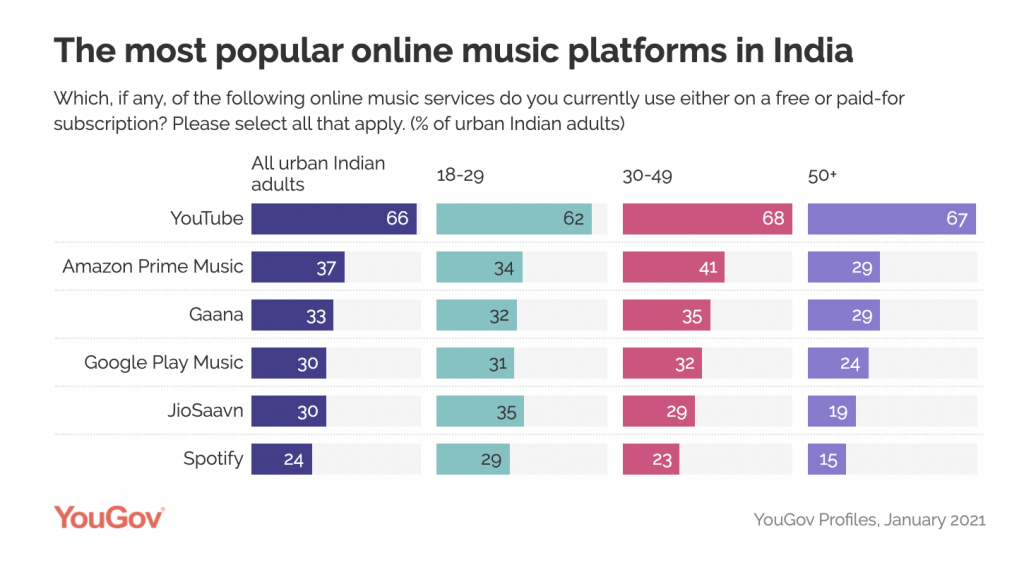 YouTube's complete dominance of the music streaming industry becomes apparent in India. It has the most market share among Indian adults, with 66% of them using YouTube to listen to music. Amazon Prime Music was in close competition with Google Play Music before it shut down.
Indian local services Gaana and JioSaavn also appear on the list. Spotify only launched its service in India in 2019, making it one of the newer entrants into the market. Only 24% of Indian adults say they use Spotify, placing it firmly in last place.