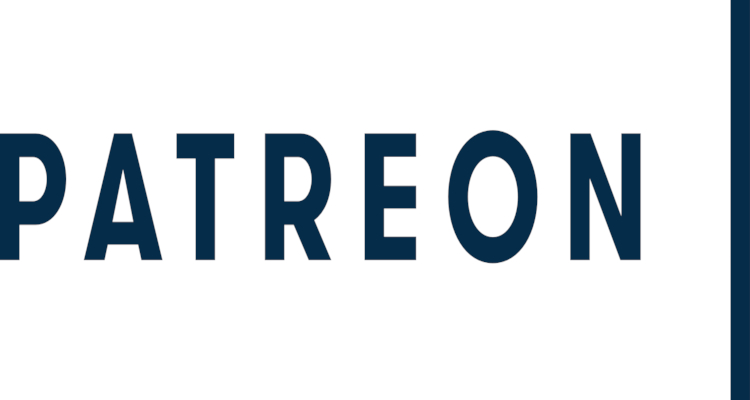 Just seven months after raising $90 million (at a $1.2 billion valuation), subscription-content platform Patreon has announced the completion of a $155 million Series F funding round at a more than $4 billion valuation.
Patreon unveiled the multimillion-dollar Series F in a formal release this morning, and the $155 million tranche (as well as the multibillion-dollar valuation) arrives as the platform continues to enjoy user and creator growth, per the announcement message. New York City-based investment firm Tiger Global Management, a new Patreon backer, led the round, which also attracted support from existing investors such as Wellington Management and Lone Pine Capital, to name some.
In terms of specific usership benchmarks, the San Francisco-headquartered company – which previously stated that it had gained north of 30,000 creators in March of 2020 – is presently home to over 200,000 creators, per the release. Approximately seven million fans have paid a cumulative total of $2 billion to these creators since Patreon debuted in 2013, once again according to the announcement message.
The Jack Conte-led entity intends to put the massive capital influx towards the goals that it outlined upon revealing the completion of its Series E, including expanding to European nations, improving the user experience, and making it easier to discover on-platform creators.
Building on the point, Conte emphasized in a statement that the moves will be part of a broader expansion and long-term vision for his less than 10-year-old company, which laid off 13 percent of its workforce last April despite the aforementioned surge in creators.
"When Sam and I started Patreon eight years ago, we were solving a clear problem: collapsing the gap between the impact that creators have in the world and their paychecks at the end of the month," said the Pomplamoose co-founder.
"That world is quickly becoming a reality, and the emerging creative class is already scaling their dreams. We're starting with content and community capabilities, but over the next decade we're setting out to build the creator infrastructure that supports a Second Renaissance," finished the 36-year-old Stanford alumnus.
More than a few other digital platforms have also secured multimillion-dollar investments in recent months, owing in part to the widespread pivot to remote working ushered in by the COVID-19 pandemic. App-focused music-integration platform Songclip raised $11 million in a funding round last month, for instance, whereas audio-driven social platform Clubhouse kicked off 2021 by closing a reportedly $100 million Series B.
Worth noting in conclusion is that Spotify in late March of 2021 acquired Locker Room, another audio-focused social app – and prominent Clubhouse competitor. Neither party publicly disclosed the financial terms of the deal, but it bears mentioning that Locker Room debuted in October of 2020, less than half a year prior to the purchase.