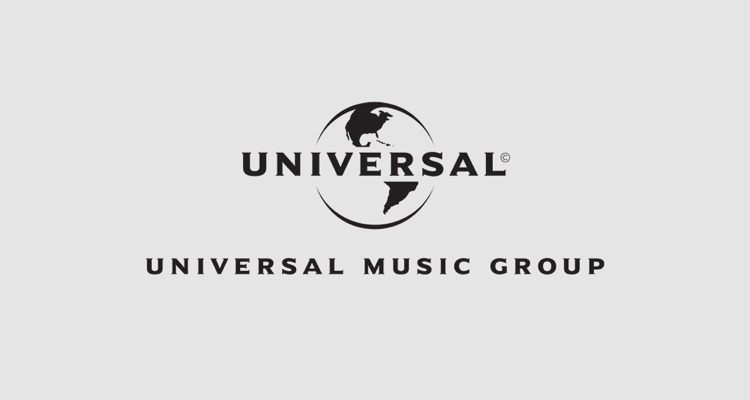 Universal Music Group (UMG) experienced a more than two percent year-over-year increase in revenue during 2021's first three months, as well as a 9.4 percent boost "at constant currency and perimeter."
French conglomerate Vivendi – which is preparing to take Universal Music Group public – revealed these and other noteworthy performance specifics today, in its Q1 2021 earnings breakdown. Vivendi itself achieved a five percent YoY revenue bump "at constant currency and perimeter," according to the analysis, as well as .8 percent in actual earnings growth.
This company-wide income uptick was "mainly" attributable to a strong showing from UMG, the text indicates, and came despite pandemic-driven falloffs in other divisions. The Big Three record label generated approximately $2.17 billion (€1.81 billion) across January, February, and March of 2021, up 9.4 percent at constant currency and 2.2 percent on an actual basis.
This revenue total was the largest of any Vivendi division – as was the percentage increase, save for gains in the comparatively small Editis publishing group and "new initiatives" category. And for additional reference, UMG turned in 3.8 percent YoY earnings growth throughout all of 2020, due mainly to double-digit streaming and publishing boosts.
The same was true in Q1 2021, except that Universal Music Publishing Group revenue improved by 6.9 percent at constant currency and perimeter, against a 10.8 percent constant-currency bump for recorded music income, fueled chiefly by a 19.6 percent subscription and streaming hike.
Predictably, given the continued pause on concerts and music festivals, UMG made 10 percent less (at constant currency) from merchandise and "other" sources in Q1 2021 than in Q1 2020 – though physical sales jumped 14.8 percent year over year, because of "better new release and catalog sales," per Vivendi.
The report also notes that Universal Music Group boasted the top spot on Spotify's global chart for 12 of Q1 2021's 13 weeks, with both Olivia Rodrigo's "Driver's License" and Justin Bieber's "Peaches." Additionally, the leading record label – which Spotify's CFO acknowledged last year was "willing to sort of lean in more aggressively" on promotional initiatives – boasted the global chart's top-three songs for six consecutive weeks.
Worth noting on the latter front is that Bad Bunny scored Spotify's biggest debut of 2020 with his YHLQMDLG effort – albeit after participating in a paid promotional campaign – and went on to generate the most global streams of any artist on the year. Last week, Ticketmaster's website crashed as a multitude of fans rushed to buy tickets to the 27-year-old's 2022 tour.
Universal Music Group is preparing to begin reopening its offices in mid-September, according to Hits Daily Double, and the company has continued to make high-profile plays ahead of the aforementioned IPO.
It bears highlighting in this regard that 99.98 percent of Vivendi shareholders in late March approved a plan allowing execs to deliver dividends – UMG shares, in this instance while the company "reached an agreement regarding a five-year, €3 billion [$3.6 billion] financing line with four leading banks" at about the same time.
One month from now, at an annual shareholders meeting, Vivendi will ask its investors "to adopt a position on the plan to make an exceptional distribution in kind in the form of UMG shares." This distribution's completion, the message relays, is expected to arrive in fall of this year – earlier than previously anticipated.
A little over two weeks ago, UMG officially launched Universal Arabic Music, about three weeks after inking a bolstered licensing deal with Boomplay, Africa's leading music streaming service.