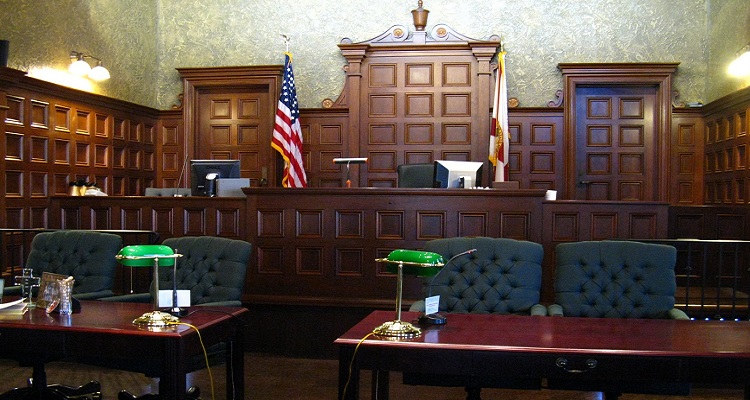 Music power-manager Wayne Kamemoto has officially won his legal battle against LA-based business-management firm NKSFB, as the court has granted his request for a preliminary injunction and denied the defendants' motion to compel arbitration.
Wayne Kamemoto – who began serving as a business manager at David Weise and Associates in 2005 – submitted the underlying complaint on February 9th of this year (as well as an amended complaint on the 26th of the same month). Nigro Karlin Segal Feldstein & Bolno (NKSFB) purchased David Weise and Associates in January of 2019 and terminated Kamemoto on January 8th, 2021, per a new filing from the Superior Court of Los Angeles County's Judge Robert S. Draper.
Accordingly, Kamemoto's action (and request for preliminary injunction) centered chiefly on non-compete and non-solicitation clauses that the defendants were allegedly attempting to enforce as he explored new employment opportunities.
"Without an injunction," the longtime music-industry manager said in his complaint, "Plaintiff will suffer lost opportunities, the inability to engage in new employment in his field, the inability to use his extensive knowledge and expertise – developed over 26 years – for his career, and the loss of goodwill and relationships with customers and industry contacts."
Kamemoto also specified that when he engaged in work-related talks with prospective hirers Roger A Brown & Company and business manager Mark Yokoi, Mickey Segal, managing partner at NKSFB, threatened to take legal action to enforce the non-compete clause. "Brown attempted to negotiate with Segal but could not pay the $4 million" that he demanded, according to the legal text, and ultimately opted not to hire Kamemoto.
Yokoi, for his part, relayed: "Knowing that NKSFB is one of the largest business management firms in the country, I decided not to pursue the possibility of working with Kamemoto because my firm cannot afford the large amount of time and money associated with a potential legal dispute involving NKSFB."
Based largely upon the plaintiff's inability to finalize agreements with new employers, Judge Draper indicated that "at pretty much every level the evidence clearly shows that there is a threat of irreparable injury to Kamemoto if a preliminary injunction is not granted."
This point, along with the idea that "there is on the other hand no evidence that any injury at all" would befall NKSFB if the preliminary injunction was granted as well as the concept that the non-compete and non-solicitation clauses "are void and illegal under Business & Professions code sections 16600," prompted the presiding judge to approve the request.
And in terms of the denial of NKSFB's motion to compel arbitration, Judge Draper stated: "Granting the Motion to Compel Arbitration of these claims would be an exercise in futility. Put another way, there is 'no arbitrable issue' here because the clauses are void and unenforceable under California law."
At the time of this piece's publishing, Wayne Kamemoto hadn't taken to social media to address the courtroom victory. Moreover, additional legal documents yet reveal that the defendants' legal team is in the process of appealing.
Last month, a California lawmaker introduced legislation (AB 1385) that would expand the state's seven-year limit on entertainment-industry agreements to record label contracts. Separately, Chance the Rapper remains embroiled in a high-profile lawsuit with his former manager Pat Corcoran.