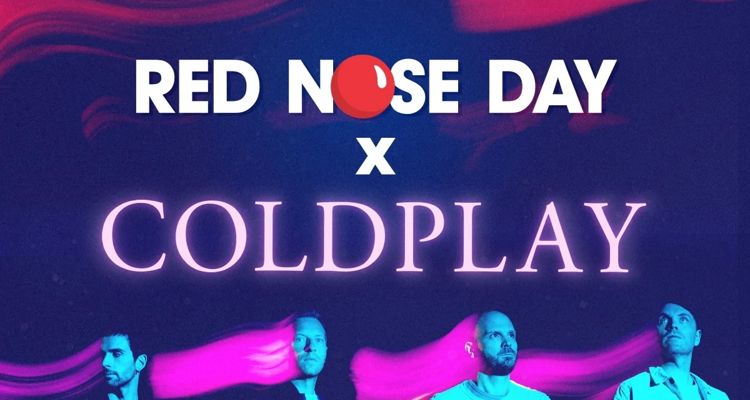 Coldplay will perform its first-ever live TikTok concert to benefit a children's poverty charity.
Red Nose Day 2021 is May 27 and is a campaign to help end childhood poverty through funding programs to keep kids safe and well-fed. Coldplay has a history with Red Nose Day going back to its 2015 creation of Game of Thrones: The Musical. The 12-minute comedy sketch featured members of the cast of the HBO show and has garnered over 30 million views.
"Red Nose Day does amazing things around the world to keep children safe, healthy, educated, and empowered. We're really happy to be able to support its work with this performance," says Coldplay singer Chris Martin.
"The TikTok community are huge fans of Coldplay, and we'd like to thank the band for choosing us for this intimate performance. This is both an exciting opportunity for our global audience to hear and watch great music, as well as to raise money for a charity that does such good work for children both in the U.S. and around the world," says TikTok Global Head of Music Ole Obermann.
Red Nose Day raised over $42 million in funds last year and has raised $240 million since 2015. This Coldplay TikTok concert will help rake in even more funding dollars.
"I'm so excited to have Coldplay on board to support Red Nose Day 2021 and give fans all over the world this incredible experience. This is a huge opportunity for Red Nose Day to raise much-needed funds to end child poverty and to break new ground with our first-ever TikTok fundraiser," says Comic Relief US CEO Alison Moore.
"We've had to evolve because of COVID-19, but it's energizing to be part of the digital transformation of social purpose work. I'm moved by how you can build a powerful giving community by creating dynamic experiences online and across platforms," Moore adds.
While this charity benefit concert is nowhere near the size of Travis Scott's Astronomical show in Fortnite, it helps cement TikTok's place in the music industry. Shows like this are becoming commonplace as charity efforts continue to grow online.
From facilitating music discovery among the younger generations to hosting charity benefit concerts, TikTok is here to stay. Short-form video platform competition is more cut-throat than ever, though, and the king may not be the king for long. After all, Vine and MySpace both pioneered their respective concepts, and neither is around to enjoy their successes anymore.