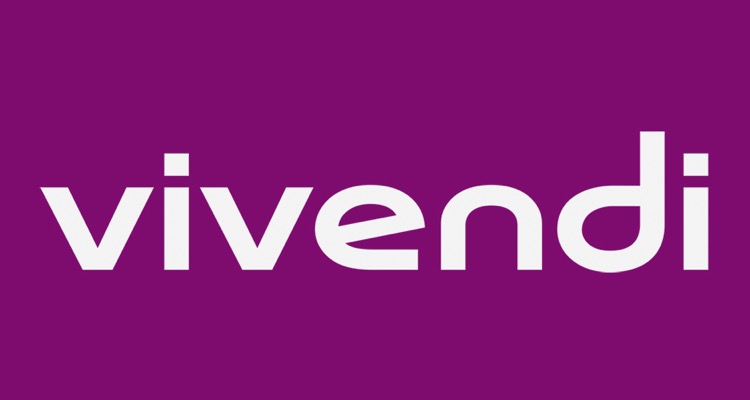 Yesterday, sources suggested that billionaire hedge-fund manager William Ackman was orchestrating a merger of Vivendi's Universal Music Group through his Pershing Square Tontine Holdings (PSTH) SPAC. Now, higher-ups at the Pershing SPAC have officially revealed that they're in talks to buy a 10 percent stake in the Big Three record label.
The Pershing SPAC – or special-purpose acquisition company – detailed its plan to invest in UMG via a formal release early this morning. Vivendi, which expects to take Universal Music public on the Euronext Amsterdam by late September, revealed last month that it was considering selling a 10 percent UMG stake to an unidentified "American investor."
Said investor's identity remained the subject of speculation until yesterday, when reports indicated that Pershing Square Capital Management founder and CEO William Ackman was preparing to acquire a portion of Universal Music at an estimated valuation of over $40 billion. However, the involved ownership percentages and capital weren't immediately clear.
And for reference, Chinese conglomerate Tencent paid €3 billion (about $3.65 billion at the present exchange rate) for 10 percent of UMG in 2019 – before securing a second tenth of the company at the same price, in a transaction that officially closed in January of this year.
According to Pershing Square Tontine Holdings' release, the company "is in discussions" to buy 10 percent of UMG's outstanding ordinary shares for "approximately $4 billion," at an "enterprise value" (including existing debt) of about $42.58 billion (€35 billion) at the current exchange rate.
Furthermore, this deal won't disrupt Vivendi's aforementioned plans to debut Universal Music on the Euronext Amsterdam, for PSTH also intends "to distribute the acquired UMG shares to its shareholders" after the stock-market debut concludes. The text likewise relays that the transaction "is subject to the completion of mutually satisfactory transaction documentation, but is not subject to additional due diligence."
It bears clarifying that while the proposed deal involves a SPAC (which typically merge with other companies, thereby making shares publicly available for purchase without an IPO for the previously private business), PSTH and UMG will not combine into a single entity under the transaction, and PSTH will distribute Universal Music shares "directly" to its investors once the purchase (and the UMG IPO, of course) wraps, as noted.
Finally, in terms of the multifaceted arrangement's nuances, the overarching Pershing Square Capital Management has formed Pershing Square SPARC Holdings, which, higher-ups emphasize in the release, "is a Special Purpose Acquisition Rights Company" as opposed to a SPAC. This SPARC won't become publicly traded until after a "definitive" merger agreement has been inked.
Moreover, said SPARC will instead offer common stock to PSTH shareholders for $20 per share, though these shares "can only be exercised after SPARC enters into a definitive agreement for its initial business combination," once again. Assuming that each of the $20 SPARs is exercised by PSTH investors, SPARC will raise $5.6 billion and "will have a minimum of $6.6 billion of cash and up to approximately $10.6 billion to consummate a transaction."
Interestingly, in addition to this potentially $10.6 billion tranche for future mergers or investments, the PSTH SPAC that's poised to purchase 10 percent of UMG will possess "$1.5 billion in cash and marketable securities" after the $4 billion deal closes. PSTH will remain on the NYSE (albeit while dropping the SPAC classification), and "Pershing Square Funds" will "have the right, but not the obligation" to purchase $1.4 billion worth of PSTH shares, to fund more mergers/investments.
The points bear emphasizing because SPACs are becoming increasingly common – especially in the music industry, as 2021 has seen SiriusXM majority stakeholder Liberty Media push a $500 million SPAC IPO, with Neil Jacobson's $200 million The Music Acquisition Corporation having debuted in February.
New York City-based music publisher Reservoir Media, for its part, has finalized an agreement to go public by merging with blank-check acquisition company Roth CH Acquisition II (ROCC on NASDAQ), and Anghami, the leading streaming service in North Africa and the Middle East, is set to go public via a different SPAC merger yet.
Vivendi stock (VIV on the Euronext Paris) posted a small loss during today's trading hours, and PSTH was down 11.4 percent from yesterday's close at the time of this piece's writing, for a per-share price of $22.16.