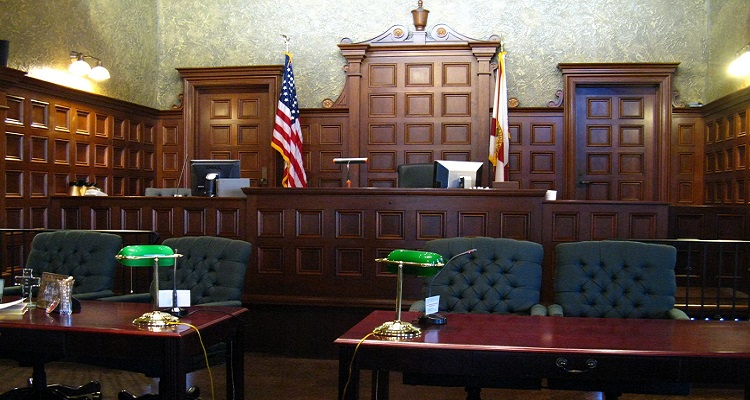 Polygram Publishing, Big Machine Music, ABKCO Music (a plaintiff in the major labels' suit against Frontier Communications), and Merck Mercuriadis's Hipgnosis are also plaintiffs in the action, which the major music publishers submitted to a California federal court yesterday. Moreover, Roblox – which arrived on the stock market in March and has emerged as a popular platform for live-music performances – acknowledged and pushed back against the complaint in a release as well as a Form 8-K SEC filing today.
In said release, the 15-year-old entity's higher-ups communicated that they were "surprised and disappointed" by the suit, "which represents a fundamental misunderstanding of how the Roblox platform operates." Additionally, Roblox Corporation execs emphasized that they remain "passionate about protecting intellectual property rights" and that they "expeditiously respond to any valid" DMCA takedown requests.
But the plaintiffs in their 71-page-long action claim that Roblox "engages in copyright infringement on a massive scale," including by allegedly failing to flag and remove protected audio files and allegedly failing to ban many of the individuals who are responsible for uploading the works.
To be sure, the text indicates that "Roblox actively encourages its users to upload audio files containing copyrighted music and incorporate them into game content" – and that the platform also "deliberately charges users for, and profits from, every song that a user uploads."
Expanding on the latter, the lawsuit specifies that Roblox players are required to front the in-game virtual currency "Robux" in order to upload audio files, with the precise cost depending upon a file's length, due to "'the time it takes moderators to review every sound file that users upload.'" Works between two and seven minutes in length (the latter of which represents the longest audio files that Roblox hosts) cost 350 Robux (approximately $4) to upload.
However, "after an audio file containing a song is uploaded, it is not added to the Roblox Library until after human moderators have reviewed the song in its entirety to ensure that it conforms to Roblox's Community Rules," the multifaceted suit proceeds.
That said, the platform's team of more than 1,700 moderators, while closely checking files for hate speech and inappropriate content, have allegedly approved "the upload of countless copyrighted songs that users—many of whom are young children—are not authorized to copy and distribute. … Roblox chooses to do this, and turn a blind eye, so that it can become the destination for children to infringe music."
From there, the all-encompassing complaint explains that Roblox assigns an "Audio ID" to each uploaded audio file and makes multiple copies of these tracks to render them available across the platform, despite allegedly lacking "the necessary mechanical license to make a reproduction." The same is true, the plaintiffs relay, of the songs on the sync-licensing front (i.e. the works are synchronized to in-game content even though Roblox doesn't have a sync license) and on the public-performance front, as approved audio files "can also be streamed on demand."
The document then alleges that Roblox users who infringe upon protected media do not "even face a realistic threat of losing access" to the platform, which has purportedly "become a de facto safe haven for infringers" – though the moderation team "regularly terminates users for reasons other than copyright infringement."
Lastly, regarding Roblox's efforts in the licensing sphere, the plaintiffs write: "Roblox has obtained licenses in only a limited number of instances, including in one instance from a music company that specifically issues sync licenses for the use of production music in video games." These instances, though, make clear "that Roblox is aware that it needs to, and knows how to, obtain licenses before using" protected media, according to the suit.
The plaintiffs included a 26-page-long list of the compositions that Roblox has allegedly infringed upon, and the major music publishers are seeking damages for contributory as well as vicarious copyright infringement.