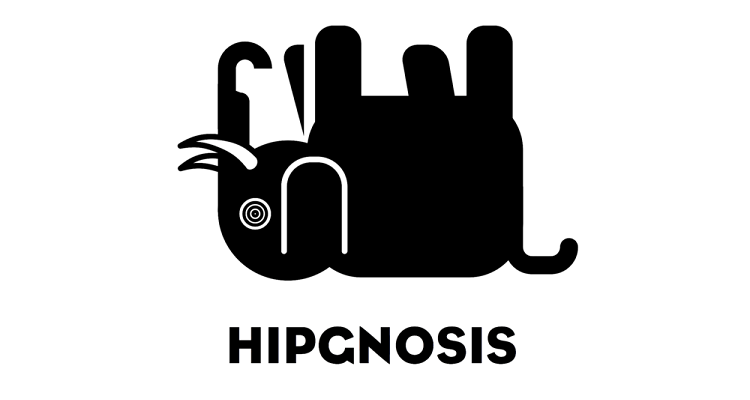 Song-investment fund Hipgnosis recorded net revenue of $138.4 million during the 2021 fiscal year – covering the 12 months ending on March 31st, 2021 – in addition to dropping north of $1 billion on 84 new catalogs throughout the period.
Hipgnosis revealed these and other operational specifics in its 2021 annual report. Spanning a staggering 172 pages and featuring everything from financials to creator interviews (offered by Shakira, Lindsey Buckingham, and others) and a breakdown of the 35-employee company's environmental impact to a complete list of IP holdings, the comprehensive earnings report became publicly available yesterday.
As initially mentioned, the three-year-old Hipgnosis relayed early in the analysis that it dropped $1.089 billion on 84 new catalogs during the fiscal year. Worth noting here is that the UK-based Hipgnosis "and a number of its subsidiaries changed their functional and presentation currency from Sterling to Dollars" in October of 2020, in response to a requirement from the IFRS, spurred by "a significant increase in the proportion of transactions denominated in Dollars."
The company's 138 total catalogs encompass 64,098 songs, 3,738 of which "have held Number 1 positions in global charts," according to the report.
Elaborating upon the latter, Hipgnosis has spent about $1.94 billion since its IPO and now possesses a 100 percent interest in catalogs from artists including The Chainsmokers (42 songs), Timbaland (108 songs), Journey (103 on the publishing side; 65 percent of 389 tracks on the master side), the Kaiser Chiefs (48 songs), Barry Manilow (917 songs), Chris Cornell (241 songs), Nikki Sixx (305 songs), 50 Cent (388 songs), and Shakira (145 songs), to name just some.
Hipgnosis's catalogs have been independently valued at $2.214 billion as of the fiscal year's end, the document states, "representing an increase of 13.6% on the aggregate purchase price of" $1.948 billion at constant currency. On the year, revenue totaled $138.4 million, compared to $83.3 million during the prior 12-month stretch. Building upon this revenue growth, EBITDA hiked by 49.8 percent during the 2021 fiscal year, to $106.7 million.
Breaking down revenue by segment, "mechanical/master royalties" generated about $23.58 million for Hipgnosis during the 2021 fiscal year, per the text, against over $39.86 million from performance, $3.98 million from digital, $43.66 million from streaming, $21.06 million from sync, and $6.26 million or so from "other."
However, Hipgnosis's net debt as of March 31st stood at a whopping $464.6 million (compared to $74 million on March 31st, 2020), and the company acknowledged that it in March of this year drew $90 million from its revolving credit facility, which it had negotiated to increase to $600 million in January of 2021.
Under the terms of the latter deal, though, the company's credit use couldn't exceed 30 percent of net asset value – meaning that the noted $90 million accessed in March "constituted an inadvertent breach" of the borrowing agreement. April saw the company repay $50 million in credit, "thereby curing the temporary breach."
In spite of this massive (tapped-out) credit line, Chair Andrew Sutch stated: "It is the Board's view that the investment thesis remains as solid now as at the time of our IPO. Accordingly, the Company announced a further fundraising on 16 June 2021 and we look forward to deploying the monies raised from it in pursuance of our investment objective."
Lastly, in terms of growth potential and the steps it's taking to maximize its IP earnings, Hipgnosis expects that the continued rise of premium streaming services, the ongoing music-industry expansion in emerging markets, and "the explosive growth of TikTok, Peloton, Triller, NFTs and other new uses of music" will bolster revenue in the coming months and years.
"We believe TikTok alone is already 6.5% of Sony Music's revenues," Hipgnosis stated in the earnings report, "and we expect that in due course these emerging digital platforms such as TikTok, Triller, Roblox, Peloton and others will generate as much as 15% of our revenues and crucially are not a part of the data on which we buy our Catalogues."
Hipgnosis also emphasized that its song-management team will focus on promoting anniversary editions of works from the likes of Journey (Escape, including "Don't Stop Believin,'" came out in July of 1981) and Nirvana (Nevermind, including "Smells Like Teen Spirit," debuted in September of 1991).
Plus, the company "launched our new internal system to closely monitor the activity across all" Hipgnosis songs, with the system consisting of "bespoke technology that enables us to track activity across various DSPs and social networks." Hipgnosis is likewise adopting "AI tagging" and "searching for missing YouTube revenues with an external technology service provider who, in addition to Hipgnosis, represents 2 of the 3 major publishers."
Similarly, the three-year-old company has "engaged with a new AI technology partner to conduct a global search looking for missing ISWCs and broken registrations globally at PRO level." And Roblox – which Hipgnosis and a number of music publishers sued for copyright infringement about one month ago – should "be properly licensed this year," higher-ups predicted in the earnings report.