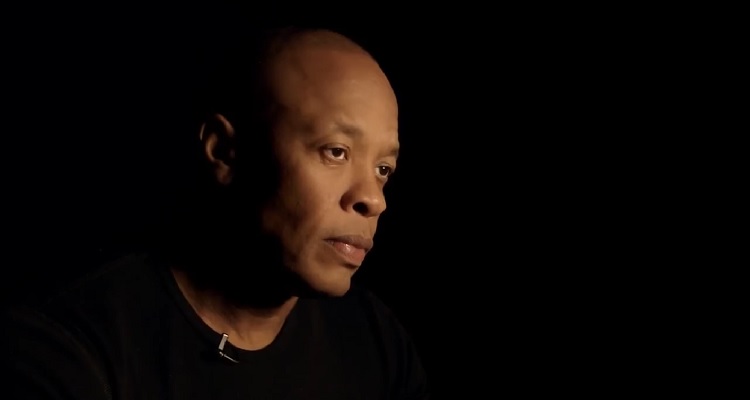 Back in June of 2020, Nicole Young, Dr. Dre's wife of 24 years, filed for divorce. Now, a court has ordered the Beats Electronics co-founder to pay almost $300,000 per month in spousal support.
The Superior Court of California, County of Los Angeles' Family Division just recently decided upon the sizable spousal-support payment, which will go into effect on the first of August and will see Dr. Dre (full name Andre Young) forward $293,306 per month to Nicole Young, court filings show. Similarly, the 56-year-old Dr. Dre will continue to cover "the expenses for the Malibu and Pacific Palisades homes" as well as the costs of the same health-insurance plan that Nicole had "prior to date of separation."
Calculating based upon the monthly total, The Chronic creator is set to part with $3,519,672 per year in spousal support, and the payments will be made "in a like manner until the party receiving support remarries or enters into a new domestic partnership," one of the involved parties passes away, or the court overrides the corresponding order, legal documents also indicate.
At the time of this piece's publishing, Dr. Dre (who doesn't personally use social media, despite having official profiles on leading platforms) didn't appear to have commented publicly on the happening. More broadly, the ruling represents the latest development in what has proven a decidedly ugly divorce battle.
Married in late May of 1996, Dr. Dre and Nicole Young separated in early April of last year, "after a night of Andre's alcohol induced, brutal rage," according to a lawsuit that she filed in September of 2020. Mid-April purportedly saw the Compton-born rapper and entrepreneur create "a mere shell" company, ARY Trademarks, LLC, before transferring "highly valuable trademarks" to the entity that same month, allegedly listing himself as the sole owner.
"Because they were married, Nicole and Andre owned the Trademarks jointly, from the date of their first filing in 1997, and through 2013, by virtue of being community property owners," Nicole Young's original complaint indicated. Furthermore, a December of 2020 amended complaint added NKSFB – the "joint business management firm" that Nicole and Dr. Dre utilized – as a defendant.
Dr. Dre, the plaintiff maintains, used NKSFB as part of "a years-long conspiracy to hide community property assets and information from Nicole," who purportedly caught wind of the alleged scheme shortly after the aforementioned trademark transfer. "NKSFB had been hiding a conflict of interest, which had caused NKSFB to engage in numerous breaches of fiduciary duty that thereby have caused Nicole to suffer damages that she believes to be in the millions of dollars," the text indicates.
NKSFB filed a motion to stay, while Nicole and her legal team moved to consolidate her above-described civil suit as well as her divorce action. The court is scheduled to hear the plaintiff's arguments in favor of said motion to consolidate today.